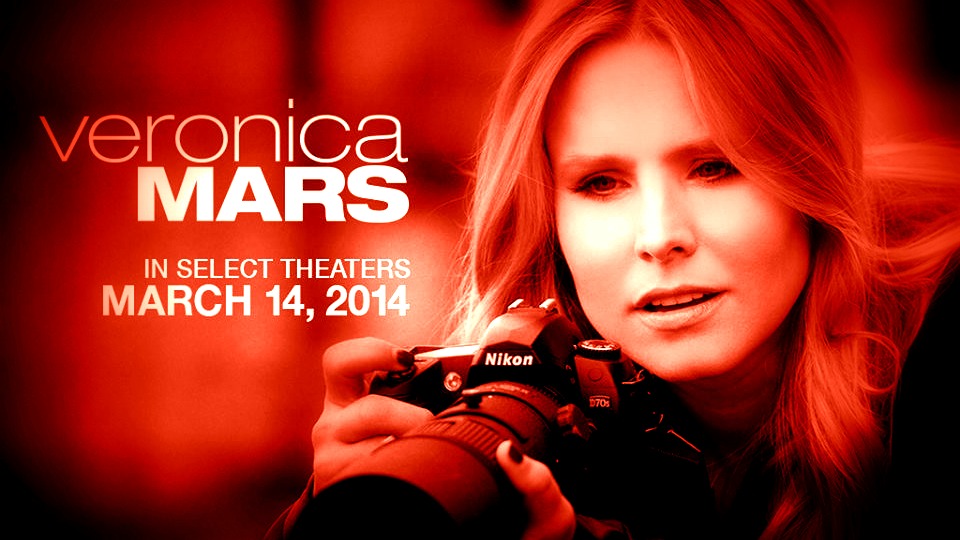 The True Blood – Veronica Mars Connection
|
If you pay attention to popular culture, most likely you've been seeing a lot of talk about the Veronica Mars movie opening in limited release this weekend. Funded by fans of the TV show, the movie continues the story of a teenage private investigator 10 years after high school graduation. But did you know that True Blood and Veronica Mars share a connection?
Sure, both star tiny blond women with a penchant for getting into trouble and the ability to learn dark secrets, but the shows also share some cast members!
You may recall us squeeing when it was announced that Tina Majorino would have a recurring role in True Blood season 5; this was based, in part, on our love of Tina's performance as Cindy "Mac" Mackinzie in all three seasons of Veronica Mars. Mac was shy, extremely intelligent, and decidedly out of place among the superficial rich kids of Neptune High School. A computer wiz with a knack for hacking, she frequently helped Veronica with the tech aspects of solving cases and the two became close friends.
A pivotal episode of season 1, "Weapons of Class Destruction", sees Veronica investigating a bomb threat against her school. She gleans information from one of her classmates, a geeky fellow named Pete, played by True Blood's own Michael McMillian. There are definitely elements of the future Steve Newlin in McMillzz's portrayal of Pete.
Toward the end of Veronica Mars season 3, the show's final season, there's an episode titled "I Know What You'll Do Next Summer" which centers around a former Ugandan child soldier who has written a book about his experiences and his escape to America. The episode gave the show a chance to spotlight Invisible Children, an organization dedicated to helping current and former child soldiers. The main guest star? One Nelsan Ellis, making a splash as Apollo Bukenya, the college student whose story brings the plight of these children into the spotlight. This episode aired in May 2007, a few months before Nelsan was cast as Lafayette in True Blood.
In the second to last episode of the series, "Weevils Wobble But They Don't Fall Down", one of the characters is implicated in a fake student ID scam which leads Veronica to the Bursar's office at the college she attends. The Bursar is played by Lauren Bowles, who joined True Blood in season three as Holly Cleary. (Another bit of trivia: Lauren co-stars in this episode with hubby Patrick Fischler, who plays the Human Resources rep.)
Now this connection is a bit convoluted, so stick with me: after Veronica Mars was cancelled in spring 2007, series regular Jason Dohring joined a new series on CBS called Moonlight, playing a very old vampire opposite Alex O'Loughlin. Liz and I launched a successful Moonlight fansite in May 2007, based on our interest the series' premise and our joint admiration of Dohring. That show only lasted one season, thanks to CBS' short-sightedness. Despite strong ratings, the network cancelled Moonlight just months before vampire mania hit pop culture via True Blood and Twilight. However, due in part to our success with that fansite, we decided to create True-Blood.net in March 2008, so, in a way, Veronica Mars is responsible for this site's existence.
To find out more about the Veronica Mars movie, visit their Facebook page. Not showing at a theater near you? Download the movie from Amazon or iTunes on March 14.