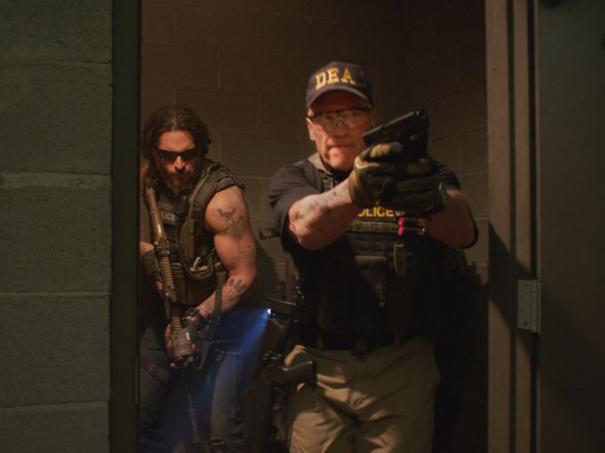 'Sabotage' with Joe Manganiello In Theaters Today!
|
True Blood's Joe Manganiello co-stars with Arnold Schwarzenegger in Sabotage, opening in theaters in the US today.
In Sabotage, Schwarzenegger leads an elite DEA task force (including Joe sporting cornrows) that takes on the world's deadliest drug cartels. The elite team executes what appears to be a tactical raid on a cartel safe house, which in fact, turns out to be an elaborate theft operation, pre-planned by the members of the DEA squad itself. After hiding $10 million in stolen cash, the rouge agents believe their secret is safe – that is until someone begins methodically assassinating members of the team, one-by-one. As the body count rises, everyone is suspect, including members of the team itself.
Attached: photos of Joe at the Los Angeles premiere, courtesy of Zimbio.