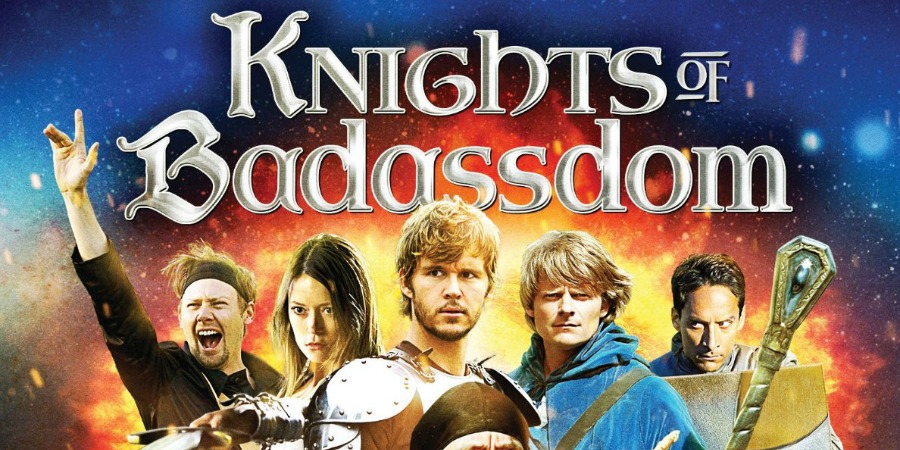 Enter to Win 'Knights of Badassdom' starring Ryan Kwanten
|
"Canst thou handle it?"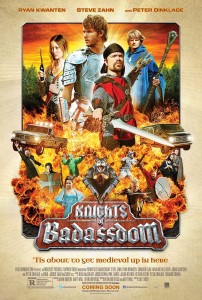 So asks the cover of the Knights of Badassdom DVD and Blu-ray.
Starring True Blood's Ryan Kwanten, Game of Throne's Peter Dinklage, geek goddess Summer Glau, and the forever awesome Steve Zahn, Knights of Badassdom follows three best friends  and dedicated LARPers (Live Action Role Players) as they take to the woods to reenact a dungeons and dragons-like scenario fresh out of the mythical Middle Ages. Trouble arises after they unwittingly conjure up some serious evil in the form of a blood-lusting Succubus, from the pits of hell.
Fantasy and reality collide on the Fields of Evermore in an all-out epic battle of make-believe wizards, demons and assorted mythical creatures. Their courage and friendship is put to the test as they attempt to vanquish the evil they have summoned.
Knights of Badassdom is now available on DVD and Blu-ray, and we're giving away one (1) Blu-ray copy to a lucky winner!
How to Enter
Want to win your very own Blu-ray copy of Knights of Badassdom? 'Tis so simple, even a LARPer can do it!* This contest is open to Knights worldwide!
*Said in the spirit of the movie. We know LARPers are smart. Really.
Leave a comment below and tell us when you feel the most badass;
Be sure to use a valid email address;
One entry per person – duplicates will be deleted;
Entries must be posted by 11:59PM Pacific on Monday, April 7, 2014;
One (1) winner will be drawn randomly from eligible entries and notified via email.
We wishest thou good luck!