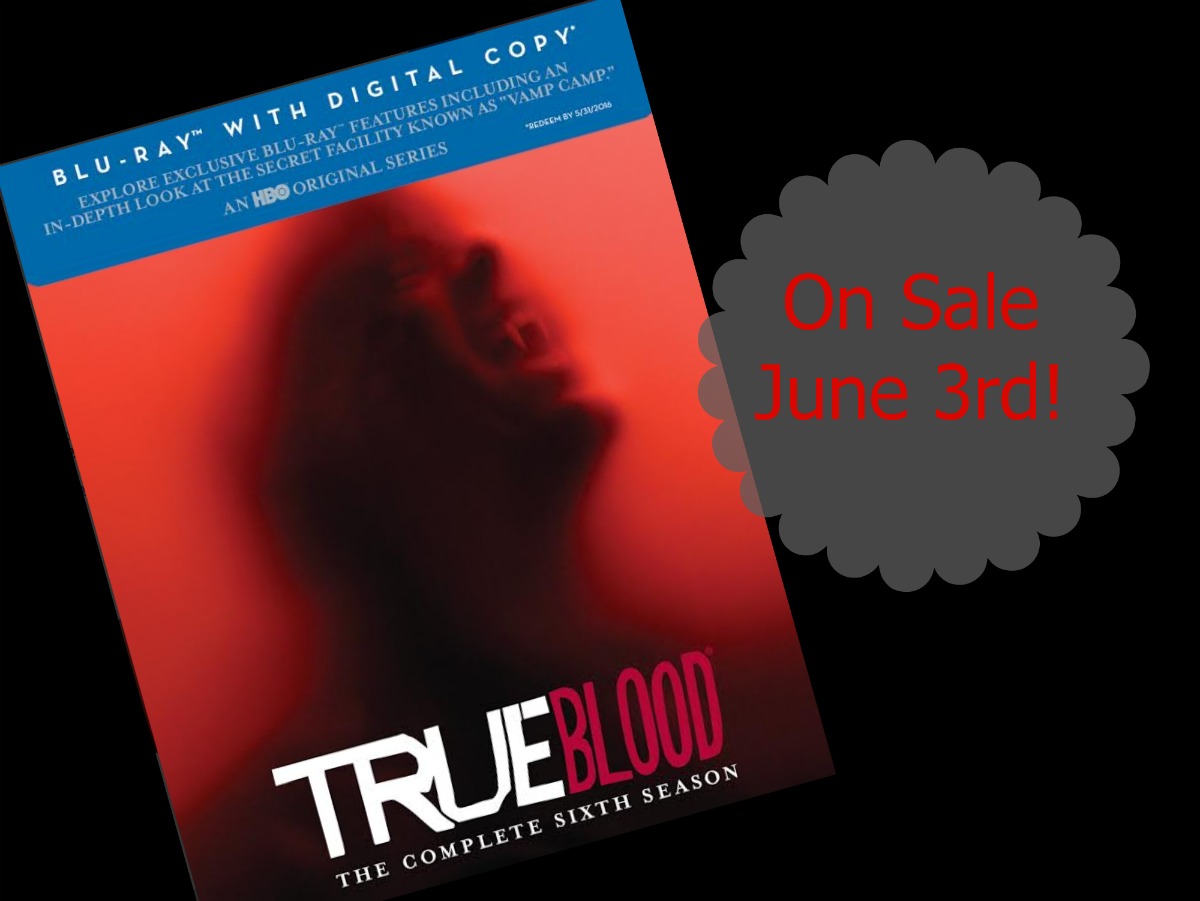 True Blood Season 6 Now Available on DVD/Blu-ray {REVIEW}
|
True Blood season 6 is now available on DVD and Blu-ray (click here to order from Amazon). We received advance copies and spent some time checking out the special features so we could report back.
Note: we received the Blu-ray set; special features may vary in other versions.
HBO is always raising the bar when it comes to immersive content on their box sets, and this is no different. In addition to the 10 season 6 episodes, the set includes commentary on 5 episodes, the Inside the Episode featurettes for each episode, True Blood Lines, and an extensive look inside the Vamp Camp Files.
Commentary
Episode 6.04 – "At Last" – Amelia Rose Blaire (Willa) and Alexander Woo (writer) discuss this pivotal episode in which Eric turns Willa.
Episode 6.06 – "Don't You Feel Me" – Daniel Kenneth (writer) and Howard Deutch (director) discuss Terry's death.
Episode 6.07 – "In the Evening" – Stephen Moyer (Bill) and Kate Barnow (writer) discuss Eric's attempt to save Nora.
Episode 6.09 – "Life Matters" – Carrie Preston (Arlene) and Brian Buckner (executive producer) discuss Terry's funeral.
Episode 6.10 – "Radioactive" – Brian Buckner (executive producer) and Kate Barnow (writer) discuss the season finale and that 6-month time jump.
True Blood Lines
This interactive guide lets viewers see how various characters are connected and provides a brief biography for each character. Several character histories we already know, but this sheds light on some of the newer people like Violet. The connections are helpful and, sometimes, amusing. For example, on Sookie's page, Bill is her "ex-boyfriend" whereas Eric is her "ex-lover/ally". Eric's page contains lots of "enemy" notations, and Pam and Sookie are hilariously referred to as "annoyance" on each other's pages.
Vamp Camp Files
The really impressive extras are found here. After a short video introduction from Sarah Newlin, all big hair and righteous determination, viewers can dive into an exploration of the four phases of vampire genocide; read dossiers on vampire physiology; listen to Dr. Overlark's session notes with Tara, James and a couple of unknown vampires; find out more about the experiments being run in Vamp Camp; and learn how humans can defend themselves against vampires. This section of the special features contains at least an hour of material, maybe more. I suspect there are some Easter Eggs in there for diligent investigators as well.
True Blood season 6 is available on DVD and Blu-ray beginning Tuesday, June 3, 2014.