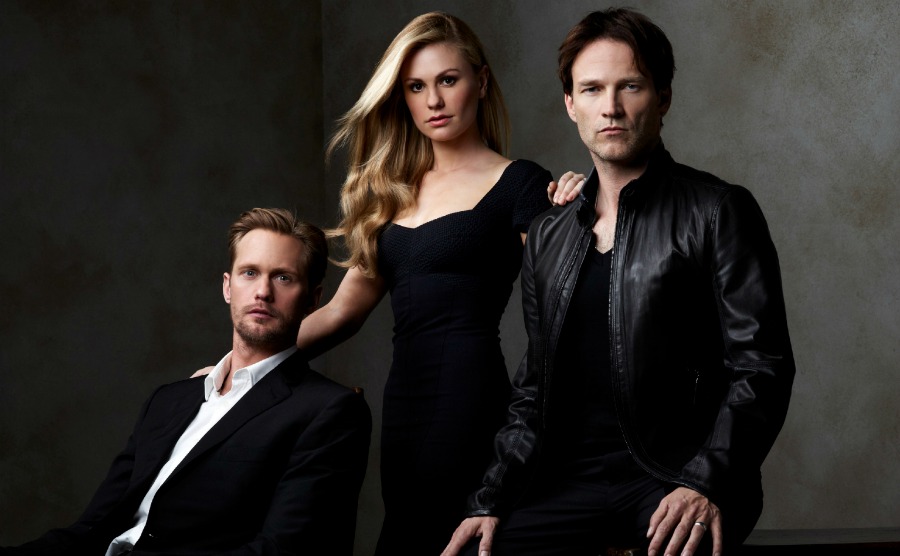 SPOILERS: "Jaw-dropping" Development for One Character in True Blood Premiere
|
The True Blood season premiere is less than 3 weeks away now, and the advance reviews are starting to trickle in. Our first real bit of news comes from TV Guide's Mega Buzz column, which teases a "jaw-dropping" development for an unnamed character in the season premiere.
I'm sad that this is going to be the final season of True Blood. Do you have anything to make me feel better? — Carrie 
Yes, but it may not make you feel better. When the HBO drama returns, the Hep-V-infected vampires that were poised to attack Bon Temps arrive and the bloodbath quickly ensues. Unfortunately, the casualties are not just redshirts. In fact, one character's fate is so jaw-dropping that you'll spend the rest of the episode wondering if what you just watched was a dream. It's not, which clearly means all bets are off in this final season.
Who do you think they're talking about? Is someone being turned? Meeting the true death? Losing a limb? Becoming infected with Hep-V?
True Blood returns for the final season on Sunday, June 22 at 9/8c on HBO.