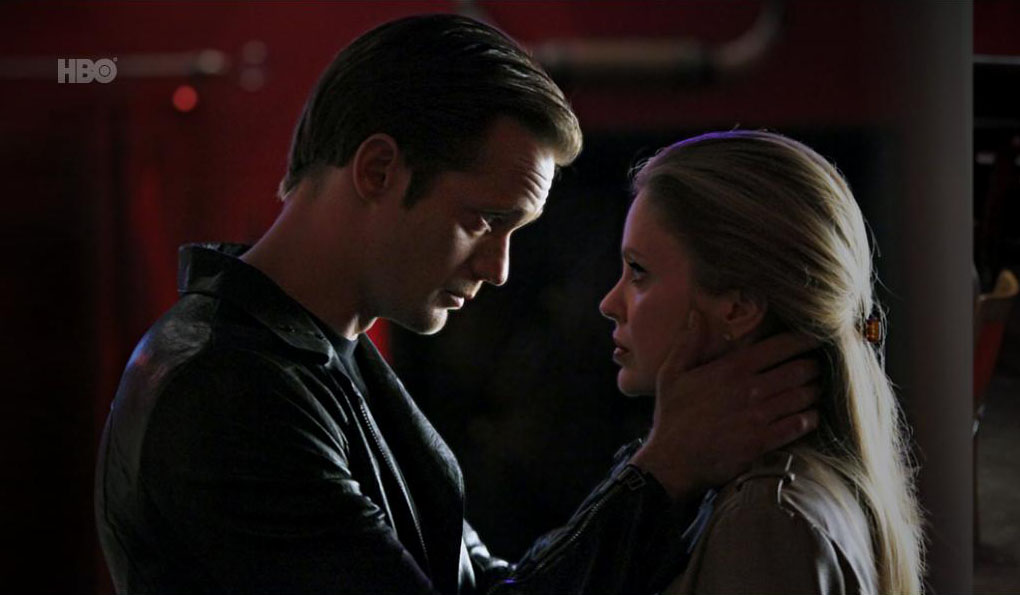 SPOILERS: Why Are Eric & Pam In Dallas?
|
The mini-descriptions for True Blood episodes 7.03-7.06 (the ones that will air in July) have been released, and Eric & Pam fans will be happy to know that we finally get a tiny clue about their storyline.
Episode 7.03 – Fire in the Hole

Sookie hatches a dangerous plan; Pam looks to motivate Eric.

Episode 7.04 – Sick of Goodbyes

Sookie enlists a band of vampires and humans to track down the H-Vamps.

Episode 7.05 – Return to Oz

Sookie hosts a mainstreaming party; Eric and Pam head to Dallas for a fundraiser.

Episode 7.06 – Karma

Sookie makes a shocking discovery; Eric and Pam forge an unlikely alliance.
Source: SpoilerTV