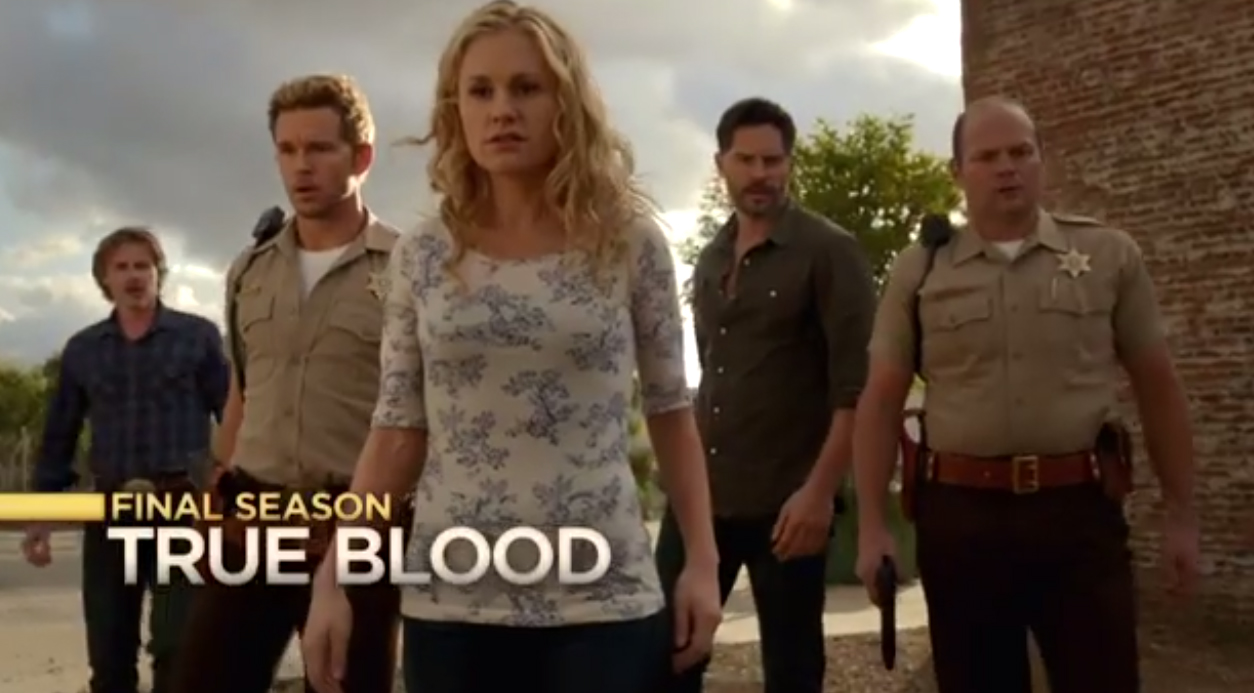 SPOILERS: More Sexy Time Intel Plus A Death in True Blood Season 7
|
EW has posted their advance review of True Blood season 7, and along with the reviewer's opinion of the first couple of episodes are a some discussion-worthy spoilers.
First, regarding the "shocking" sex scene TVLine teased yesterday, EW comes right out and tells us who is involved and the context. It's pretty much what we expected.
Speaking of familiar faces — you've always kept your eyes on his face, even when he was naked in that deck chair, right? — Eric is back. Sort of. When he first appears, he's letting Jason (Ryan Kwanten) unbuckle his belt, with enough candles flickering in the background to light a cake for his 1,087th birthday. But as it turns out, this is all just Jason's dream. More silly than sexy, the scene glows as if someone had set True Blood's Instagram filter to "Valtrex commercial."
There's also a bit more information on the "major death" we've been hearing about:
Luckily, they're also killing superfluous plotlines. A major player is dead before the opening credits even roll.
These two pieces of information are clearly HBO-approved "spoilers" and will likely be part of every major outlet's review of the new season.
And for all those wailing that Eric and Sookie are being kept apart this season, chew on this:
Is all of this enough to abandon True Blood before its grand finale? Not quite. There's a clever twist involving Eric that could set up an exciting arc for Sookie. Whether he is dead-dead or just undead — we won't spoil that here — he will definitely spark some suspense this season. Even if Sookie ends up with Bill (Stephen Moyer), there's enough of Sweden's favorite sunbather to satisfy.
What "clever twist" for Eric's storyline could set up "an exciting arc for Sookie"? We already know from the July episode descriptions that Eric isn't dead-dead, but what if he isn't even a vampire anymore?
And which "major player" gets killed in the first few minutes of the season? It can't be Sookie, Jason, Andy, Sam, or Alcide because we see them at the abandoned town in episode 7.02 (see photo above). It also can't be Bill, Eric, or Pam because we know that they are all part of later episodes. I think it's time for a poll!
[polldaddy poll=8117989]