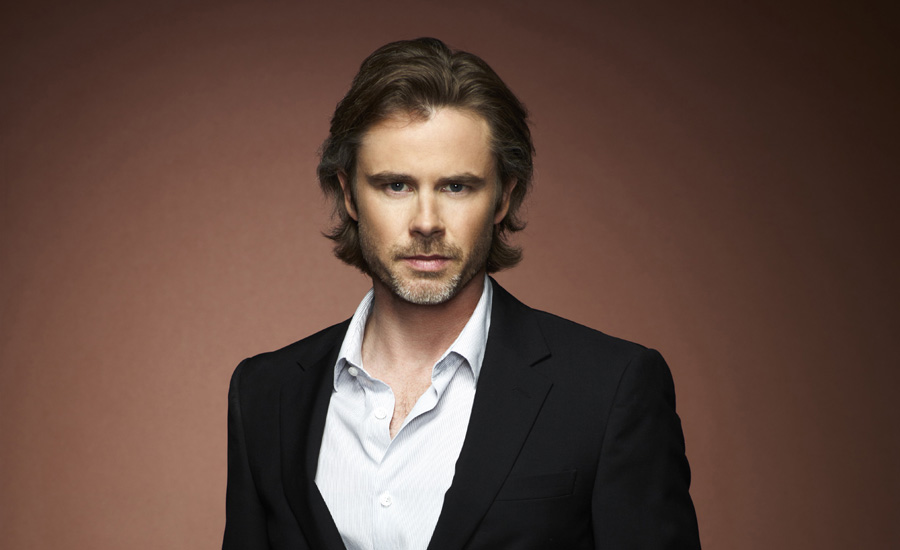 Sam Trammell on Sam Merlotte's New Identity as Mayor of Bon Temps
|
Sam Trammell chatted with Zap2It about his True Blood character's new identity as the mayor of Bon Temps, just one of the surprises from the season 6 finale. According to Sam, becoming a more prominent member of society isn't exactly sitting well with his character.
"He's definitely more of a leader than he's been as mayor, which is an interesting role for Sam to take on because he's a very private person and has been somebody who has hidden his identity," Sam Trammell tells 

Zap2it

 of where Season 7 picks up. "As mayor, you have to be out there to a certain extent. That kind of leadership role that he's going to take on is a different kind of role than he's had previously in the series."

To the majority of the citizens of Bon Temps, Sam is just another human. Few know him for what he really is: A shifter. With the town's focus on him, will he be ready to come out as a supernatural creature?

"I think he'll always be a little wary of it," Trammell admits. "I don't think he's going to go around advertising it. He's definitely been outted to a certain community, but I think that he will keep it on the down low as much as possible. He's a very private person, and I think he's a little suspicious of people to a certain extent, especially given that his parents took on him. I think he has a hard time trusting people. I think there's an innate unconscious sense that people might take advantage of him if they found out about his powers, or they might sort of target him. I think he likes to keep his cards close to his chest just to feel safe."
Hop on over to Zap2It to find out which storyline Sam is most eager to see play out in the final season, and what he won't miss about True Blood.
True Blood season 7 premieres Sunday, June 22 at 9/8c on HBO.