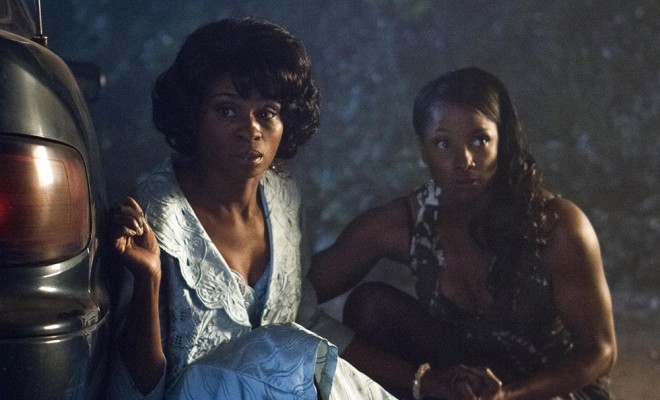 True Blood Final Season Premiere Tops Season 6
The True Blood season 7 premiere saw an increase in overall viewers versus season 6's opener, according to an HBO press release.
The season premiere of the final season of TRUE BLOOD tallied a gross audience of 5.8 million viewers Sunday night across its four plays, up 3% from last season's debut night (5.6 million viewers).  At 9:00PM, viewership averaged 4 million viewers with another 1 million, 498,000 and 262,000 added at 10:00PM, 11:30PM and 1:00AM, respectively.  Last season, TRUE BLOOD had an average gross audience of 10.7 million viewers.
The show isn't breaking ratings records a la Game of Thrones, but viewership remains steady with Sunday viewings averaging around 5.6 million from seasons 2-6. (Although we were avidly reporting on the series even before season 1, the rest of the world hadn't been bitten yet so viewership averaged closer to 2.5 million during True Blood's freshman year.)
Mel
Fan of the Southern Vampire Mysteries since 2001, and co-admin of True-Blood.net since 2008. Team Sookie!