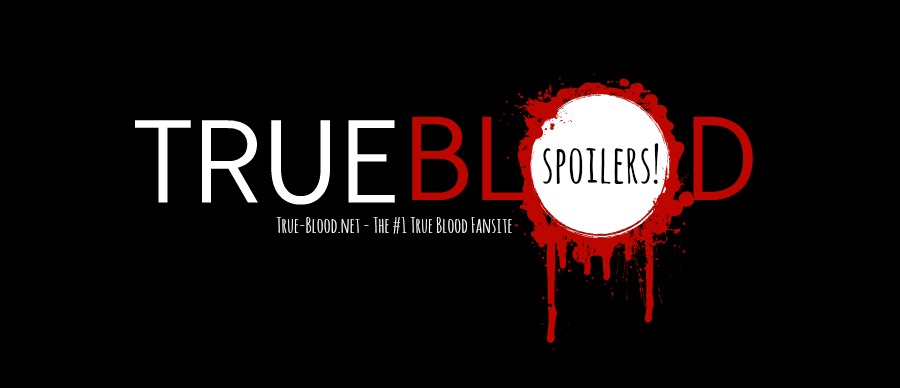 SPOILERS: True Blood Final Episode Title & Casting Call (UPDATED)
|
We've received a tiny bit of information about the True Blood series finale, episode 7.10, courtesy of Facebook group Bookies Luv True Blood. They've been reliable in the past, so we count them as a legitimate source.
Per the group's moderator, the title of the finale episode of True Blood is (currently) "Thank You", written by Kate Barnow and directed by Scott Winant.. This show is prone to changing episode titles, so that might not be the title when it airs in August, but for now it is and it reminds me of the prom episode in Buffy the Vampire Slayer when Buffy's classmates acknowledged that they knew she had been protecting them from monsters for three years.
For this episode, producers are casting Young Tara, age 10, for a flashback scene in which she has "a nice moment with her friend, Young Sookie." 
This is puzzling considering that a casting call for the same part went out at the beginning of filming as well (click here to read), and we fully expected to see a flashback with young Tara, young Sookie, and young Lafayette in episode 7.02 or 7.03. Maybe the original young Tara actress is unavailable for this last week or so of filming? Whatever the reason for seeking another young Tara, it makes me happy to know that this scene will be part of the finale.
Updated: This is another casting call posted True Blood Confidential which is…frustratingly vague. Producers are looking for a background male, Caucasian, 30-45 years old, good looking. This guy will play the husband of "the Actress on True Blood" and they want someone with the "same looks as Jason, Sam, Eric and the rest of the cast".
I'm not as sure about how legit this casting call is, despite the source. First, it's written differently than previous calls (poor grammar, exceptionally vague). Second, that phrase "same looks as Jason, Sam, Eric and the rest of the cast" feels a little like someone is messing with us. Yes, the first three have slightly similar looks if you squint and tilt your head. Blond(ish), handsome in different ways, all are male… But throw in "the rest of the cast" and now we have a variety of men and women who are attractive in unique ways and what kind of guidance does that provide for casting agents? 
The call itself is looking for a background player, which is basically a featured extra. He likely won't have any lines but will get a close up and will interact with at least one main character, "the Actress" to whom he is married. By labeling her "the Actress on True Blood", the immediate speculation is that the call is talking about Anna Paquin and therefore this is Sookie's husband. Definitely possible, especially if we have a time jump/flashforward in the finale. Or we could be seeing another female's happily ever after in the finale. The age range (30-45) doesn't narrow it down much. Probably not 19-year-old Jessica or Adilyn. Maybe Arlene? Holly (if Andy's out of the picture)? Could it be a vampire – Willa?
So many questions!