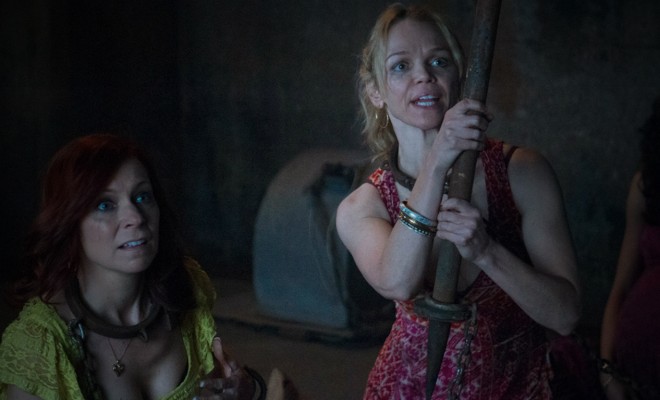 Carrie Preston: "The carnage does not end after episode two."
|
In a short interview with E! Online, Carrie Preston reveals how that sympathetic vampire "exploded" all over her, and informs us that it only gets worse from here.
"The way they did that effect, they built an inflatable Betty…what they would do is they would deflate it really, really quickly and they would pump blood into it and all the blood would come pouring out," Preston told E! News. Yep, that wasn't a special effect. No green screen involved, all that blood shot out all over her.

"It's a practical effect that actually happened between my legs," she said with a laugh. "I ended up calling that doll De-fellatio [Laughs]—lady between my legs! I don't know if you can print that, but that's what I called her. De-fellatio remains very much part of that scene and it gets very scary, it gets very scary as the next couple of episodes are pretty terrifying…These Hep-V vampires are no joke…[T]hey're still vampires and even though they're weak, they're still vampires and they're stronger than humans.

"The carnage does not end after episode two," she said.
Sounds like our dungeon captives aren't in the clear yet!