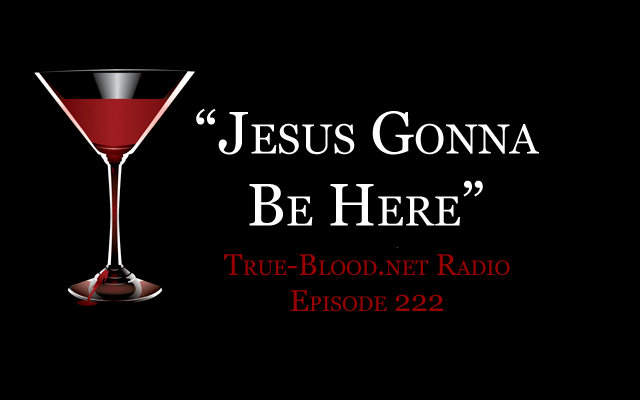 True Blood Radio 222: "Jesus Gonna Be Here"
|
Note: the lovely Mynda, our podcast editor, took an epic road trip on the back of her Harley last week, leaving our first season 7 episodic discussion podcast to languish until her return. We promise that our podcast for "I Found You" will arrive much sooner!
In this week's episode of True Blood Radio, Liz and Mel discuss the True Blood season premiere, including the big death, plus spoilers and speculation for the next few episodes.
We are having issues with our iTunes feed currently. Working on it!