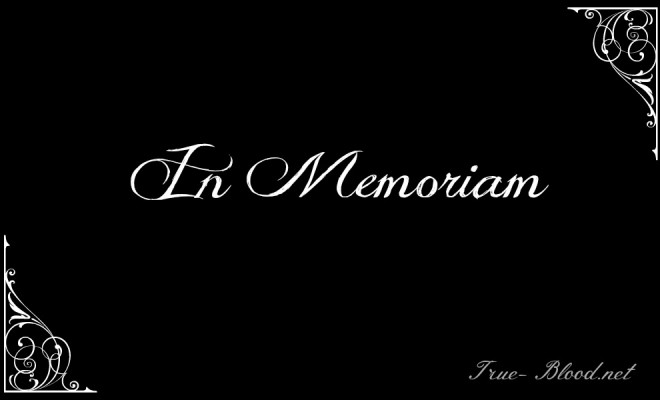 In Memoriam: Saying Goodbye to [SPOILER]
|
SPOILER ALERT! If you have not yet watched episode 3, "Fire in the Hole", you may wish to stop reading now if you do not want to be spoiled.
This one caught us off guard!
We were sure that he was leaving the show soon, but thought it would be his choice to leave Bon Temps, not through death.
Joe Manganiello joined True Blood in season 3, after learning about the role via our website and landing an audition. Listen to our interview with him from 2010 here.
Alcide was a werewolf, former Packmaster, contractor, and  loyal to the end. He was smitten with Sookie early on, but had to wait until she worked through issues with other men, and a lot of dangerous situations, before she was ready to try a relationship with him, currently her longest romantic relationship.
Say your farewells to Alcide Heveaux, the big werewolf, below.
Remembering Alcide Herveaux in pictures throughout the years:
Alcide Herveaux-isms:
"No matter how well you think you know somebody, they can just turn around and kick you right in the nutsack. "
"It's a Were thing. We run hot."
"What if our hearts can't be trusted and it's our brains we should be listening to? "
"I've no interest in being the new Packmaster. Or eating the old one."
"That's what death does, rips the ground right out from under your feet, makes you wonder if it was ever there to begin with, but it was and it will come back."