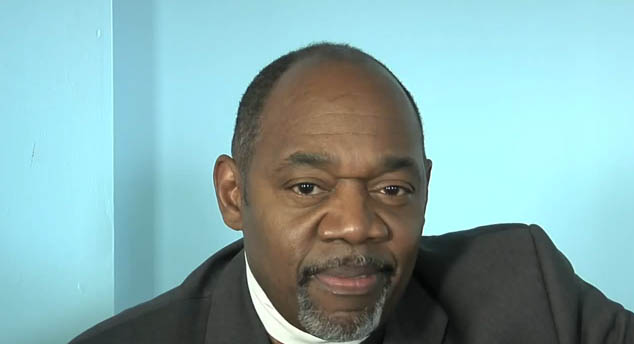 Gregg Daniel Auditions for 'Reverend Daniels' Role [Video]
|
In last Sunday's episode of True Blood, "Fire in the Hole", Rev. Daniels talked about his past and how Lettie Mae saved him as he fed Willa. His performance was moving and gave us a little insight into his character as well as showing us a side of Lettie Mae that we haven't known or seen. What a talented gentleman!
Gregg Daniel is that face you see everywhere in television and film. He's had steady roles on "Knot's Landing", "Beverly Hills: 90210", "Mike Hammer, Private Eye", "City of Angels", "General Hospital" and various other TV shows. His film credits include "Spider-Man 3", "Evan Almighty", "Hancock" and more. Gregg adds theater director to his list of talents, and is the Artistic Director of the Lower Depth Theatre in L.A.
Today we'd like to share with you the rarely seen audition tape of Gregg as he dons the role of the good Reverend. The video includes an interesting invitation for Tara that I think you'll all enjoy.