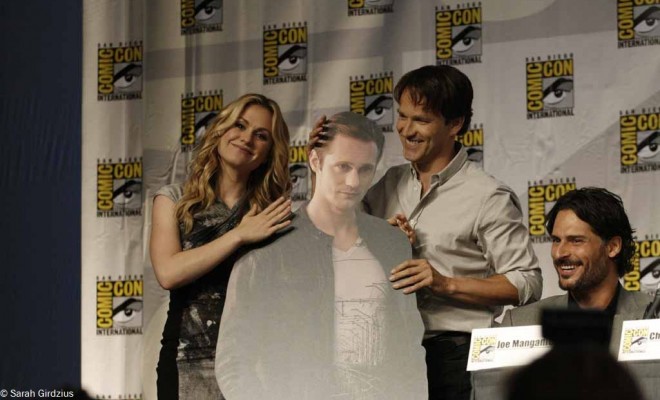 Filming on TARZAN Begins, Alexander Skarsgard Not Attending Comic Con
|
We were hoping that Alexander Skarsgard's schedule would allow him to attend Comic Con for True Blood's final appearance, but alas, it is not to be.
After wrapping his scenes for the final season of True Blood in May to accommodate pre-production needs for Tarzan, Alex has been in London preparing to film the 3-D action flick. Warner Bros. Pictures and Village Roadshow Pictures announced today that principal photography is now underway, meaning that Alex is in the thick of it as the titular character and will not be able to return to the States for Comic Con next week. 
Maybe Anna Paquin and Stephen Moyer will break out the cardboard cutout again?