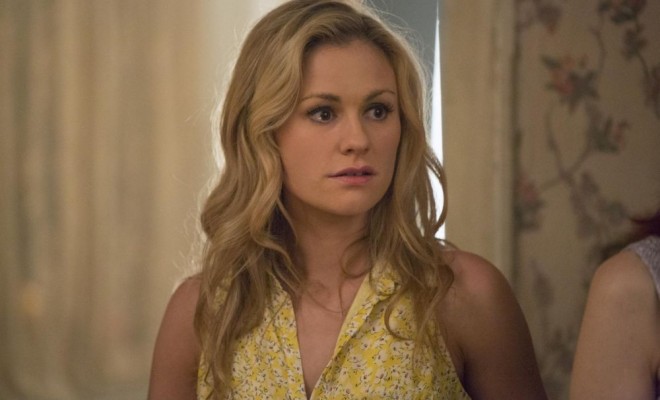 Tonight on True Blood: "Lost Cause" {LIVE CHAT}
|
Last week's outstanding episode of True Blood raised the bar for this season; will this week's episode live up to it? This is the halfway point for the final season, so we can expect a bit of a shift in focus as we leave the vigilante/Hep-V battle behind in pursuit of cures and revenge. We're headed to Dallas with Eric and Pam, while Sookie hosts a party in Bon Temps, and changes are in store for two of our couples.
Exhausted from her recent travails, Sookie finds herself the unwilling host of a festive mainstreaming party in Bon Temps. In search of an elusive adversary, Eric and Pam head to Dallas and attend a gala fundraiser. Andy (Chris Bauer) makes a life-changing decision; Jessica and James reach a crossroads; Bill loses himself in remembrance of human days. 

Written by Craig Chester; directed by Howie Deutch.
"Lost Cause" premieres tonight at 9/8c on HBO. We will be hosting our live chat (see below) this evening beginning at 8:45/7:45c, so be sure to join us! In the meantime, as we count down the hours, here are some things you may have missed:
Live Chat
Joining us for our weekly live chat? Welcome! We'd love to have you participate, so please set up an account (click Profile below the text box in the chat window*), verify your account, login, and chat with us!
*Some of you have emailed saying you can't find the "profile" link to click. Here's a screencap for you: