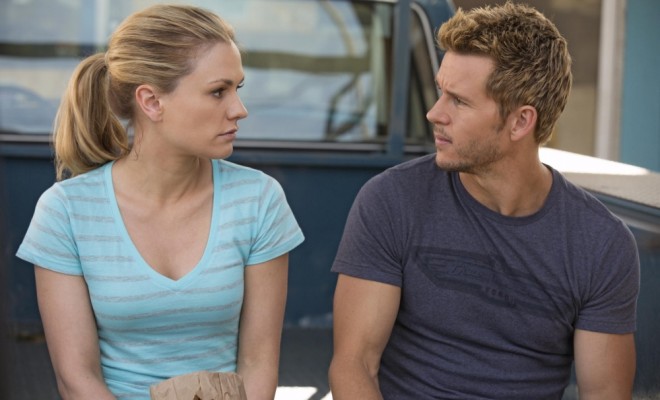 Tonight on True Blood: "Karma" {LIVE CHAT}
|
Tonight we begin the final half of the final season of True Blood. With five episodes left, what will our heroes (and villains) be up against? HBO hasn't released a long description for this week's episode, but we do have the short version plus the Comic Con teaser to give us some clues about what's happening.
Sookie makes a shocking discovery; Eric and Pam forge an unlikely alliance.
"Karma" premieres tonight at 9/8c on HBO. NOTE: The live chat (see below) will be open at the usual time this evening, but we won't be here until 8:45 Pacific because we are still in San Diego for Comic Con.
In the meantime, as we count down the hours, here are some things you may have missed:
Live Chat
Joining us for our weekly live chat? Welcome! We'd love to have you participate, so please set up an account (click Profile below the text box in the chat window*), verify your account, login, and chat with us!
*Some of you have emailed saying you can't find the "profile" link to click. Here's a screencap for you: