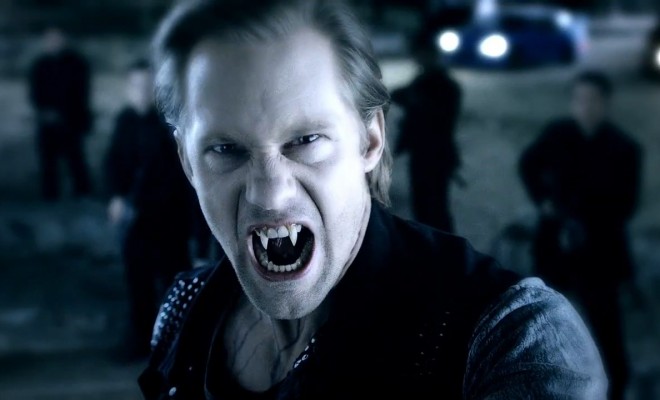 WATCH: True Blood Comic Con Teaser Trailer
|
At the end of the final True Blood panel at Comic Con, HBO showed an epic teaser trailer for the final five episodes of the series. Take a look below and check out the screencaps we grabbed, then hit us with your best speculation about what's coming in these last episodes.
Things we noticed:
Niall!
There is an antidote!
Hoyt + Jessica!
Tara!
Arlene + Keith!
Sookie pledges to find a cure, Pam and Eric saddle up
Sookie kisses Bill!
Eric tells Sookie she is among the handful of people he cares about!
Tara flashback!
Violet has Jason tied up!
Sarah Newlin chained in the basement at Fangtasia!
Adilyn in danger!
Sookie holding a baby when a man walks in DURING THE DAY!