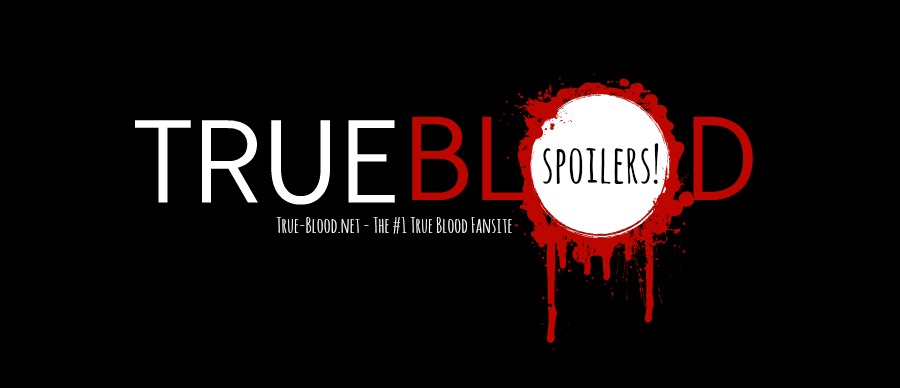 SPOILERS: Arlene's Happy Ending, Bill's Mortality and "Highly Anticipated Sex"
|
Speculation about the final episodes of True Blood are running rampant, but actual intel has been scarce. In this week's spoiler column, TVLine has a couple of tantalizing tidbits for us to chew on:
Question: Any intel about Arlene and Keith from True Blood? They are adorable together and I can't get enough of them. —Lily
Ausiello: Not everyone will get a happy ending on True Blood, Lily, but I think it's safe to say that Arlene and Keith will be among the lucky few. Though we're not going to get another pool table scene, this Sunday's episode does show the effect Arlene's relationship with Keith is having on her. (Spoiler Alert: She's a very happy woman.)

Question: Anything juicy on the remaining episodes of True Blood's final season? —Bookworm
Ausiello: "Juicy," eh, Bookworm? How about one of the most highly anticipated sex scenes in True Blood history finally coming to fruition? Is that "juicy" enough for ya?
It sounds like Arlene and Keith are bound for a happy ending. She deserves one!
Now about that "highly anticipated sex" scene…we already knew a "juicy" sex scene was coming in episode 7.09, but between whom? Hoyt and Jessica wouldn't be considered "highly anticipated" because we didn't know he'd be back. It has to be Eric and Sookie, right? I can't think of any other characters who fans have been rooting for as intensely as those two reuniting.
Updated: TV Guide's Mega Buzz also has some information for us.
Bill can't die! I know everyone does on True Blood, but please tell me that he takes the cure. — Andrea
With only two episodes to go, there are a lot of narrative threads to tie up, including the issue of Bill's mortality. I will only say this: At least one original cast member will say goodbye for good this week. In possibly related news, a longstanding love triangle will be resolved and you'll see one of the show's weirdest — and funniest — sex scenes between a long-unrequited pair.
Hmmm…"one original cast member will say goodbye for good" doesn't necessarily mean he or she dies. Although this is worded to sound like it's about Bill, it could very likely refer to Sam leaving Bon Temps. If that happens, I will be sad. 🙁
The "longstanding love triangle" could be Hoyt/Jessica/Jason finally being resolved. (If you watched our podcast, you heard me speculate that the punch we see Hoyt throw at Jason in the preview for 7.09 is because Hoyt remembers his past in Bon Temps.)
And the weird, funny sex scene – what if that's Ginger finally getting her shot at Eric? "Long-unrequited" means one person wasn't receptive to the relationship and it was never consummated; that sounds more like Ginger and Eric than Sookie and Eric.