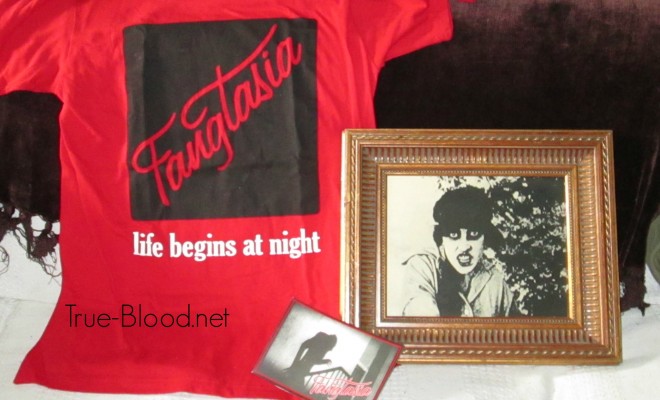 HBO Sent Us An Amazing Gift!
|
We received an amazing gift from HBO today. I came home from having lunch with one of my besties who is home on leave (she's stationed in Okinawa) to find that UPS had left a big box on my front porch. I didn't remember ordering anything, then I saw that it was from HBO and was even more confused. Had I pre-ordered something from the HBO Shop and forgotten about it? Then I saw that the return address was from the production offices, not the HBO Shop. What could it be?
OK, I won't keep you in suspense – the True Blood crew sent us props from the Fangtasia set! The box contained a Fangtasia flyer/postcard; a framed vintage vampire picture from Eric's office (!); a Fangtasia t-shirt that appears to have been worn but I'm not sure by whom; and one of the light fixtures! You can see the lot number on the back of the framed photo, which is how the set decorators keep track of everything.
How freaking cool is this?!?