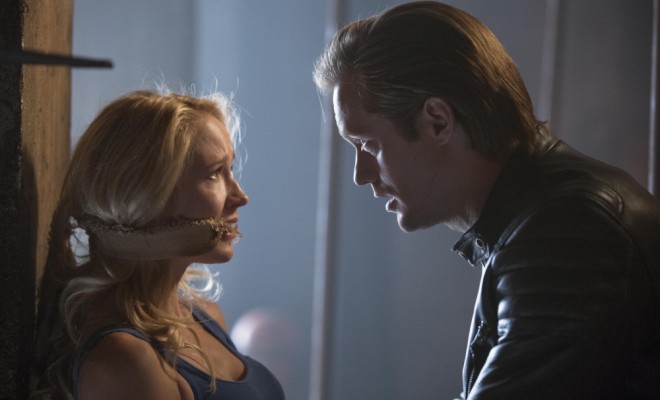 True Blood Series Finale Sneak Peek, Photos, Updated Description
|
We thought that episode description sounded vague. HBO released a new description for the True Blood series finale, "Thank You", along with photos and a sneak peek of Sookie talking to the Rev. Daniels.
Updated Description:
Sookie weighs a future with and without Bill. Eric and Pam embark on a new enterprise, while Sarah faces the consequences of her actions. Sam embraces his new life; Andy comes upon an unexpected inheritance.
Now lest you get too sad about Sookie's conversation with the Reverend, we're pretty sure Sookie wears that pink dress to someone's wedding during a flash-forward, so presumably she's looking back at the past from a future that's happier than the present. (Was that confusing enough for you?)
"Thank You" airs Sunday, August 24 at 9/8c on HBO. This episode is extended to 65 minutes, so be sure to change your DVR settings!
Photo Credit:  John P. Johnson/HBO