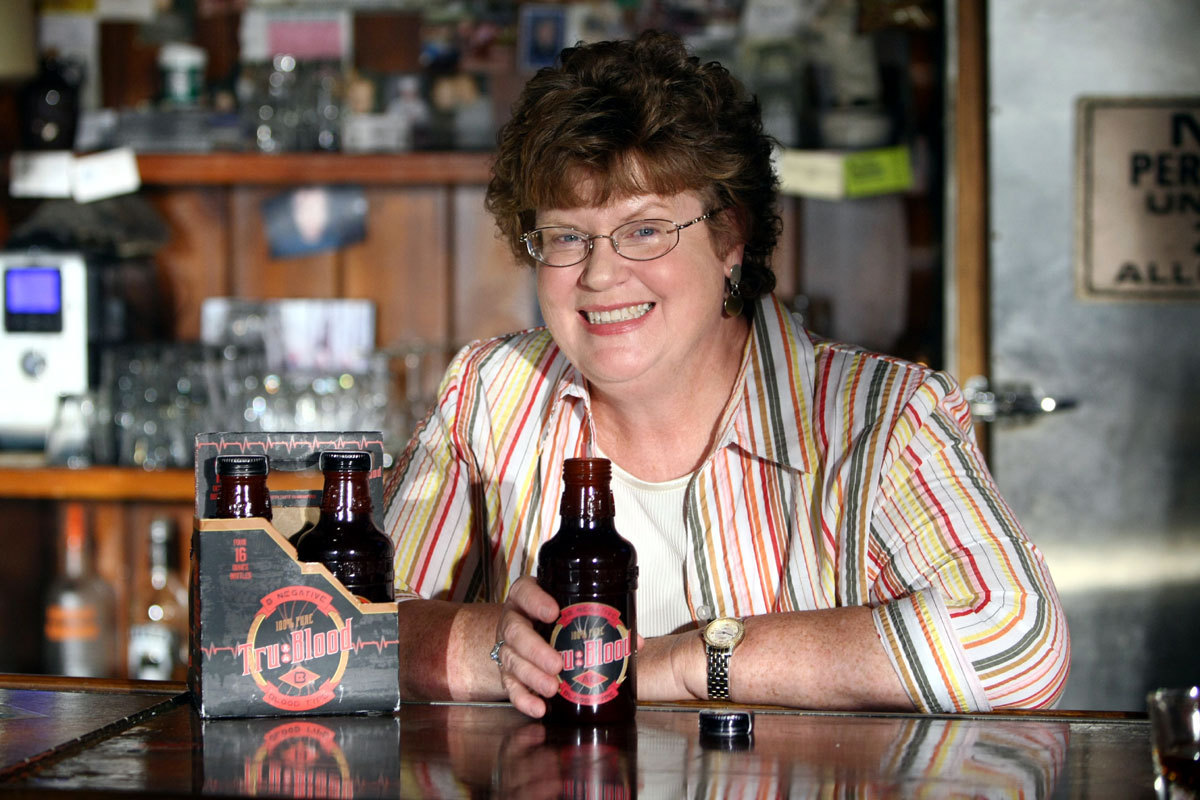 Charlaine Harris Weighs in on True Blood Finale and New Aurora Teagarden Movies
|
Charlaine Harris recently sat down with Vulture and talked about her views on the series finale of True Blood. She also talked about her new TV movie based on her popular Aurora Teagarden stories, starring Candace Cameron Bure as the lead character.
Did you know that, not only did Charlaine do a cameo on the show, but her kids did too? "My middle son, who is an actor, was on the show twice. He only spoke the first time, in the second season, when Sookie comes back to Bon Temps and everything's crazy. My other son and his wife were in a bar scene last year. And my daughter was a sadistic nurse in the vamp camp. I got to speak during my scene at the bar, but then I was silent as a director. And much older, I might add! [Laughs.]"
Charlaine's favorite True Blood character is still Lafayette. "Oh, for sure, Lafayette! Nelsan [Ellis]: Why he hasn't gotten an Emmy, I don't know. He was robbed. He's brilliant, and he gave that character so much that was never in the books. People say, "Well, you killed him off in the books!" And I say, "Yeah, but he wasn't the same Lafayette!" He's much more fabulous in the TV show, and Nelsan gave him dimension and life and incredible lovable-ness that helped a lot of people relate to a character that they might not have related to in real life. There was just so much to him. He did deal drugs, but he was also a loving person. He was loyal to his family. He dabbled in magic. There's a big system of checks and balances with Lafayette to make him seem [like] a real person. How could he not be your favorite? He was written beautifully."
Other things Charlaine talked about were Bill's death, Sookie's faerie light ball vs. the cluviel dor, Jason't were-panther storyline and more. She also touches on book-to-TV adaptations and the fan reaction to the finale. To read the entire interview simply click on this link!
Don't forget to follow us over to AuroraTeagarden.com for the developments on that project, Truebies!