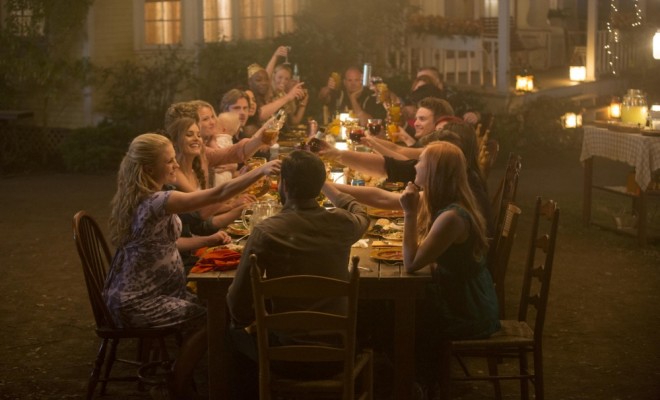 Did Sookie Save [SPOILER]'s Life in Season 2?
|
This post contains spoilers about the True Blood series finale! I mean, if you're on this site, you've probably already watched the episode or at least know how it ended, but just in case…
WARNING: SPOILERS AHEAD!
Vulture has an interview with Timothy Eulich, who played a significant role in the finale: Sookie's future husband.
We never saw his face in that flashforward, because he's meant to be Everyman, but as it turns out, we HAVE seen Eulich before. On True Blood. A lot.
Eulich worked as part of the stunt crew in seasons 5-7, doubling for Alexander Skarsgard (he did the fire stunt at the end of season 6), Michael McMillian and Sam Trammell, among others. He was the vampire dragged behind the pickup truck in season 6, played a vampire guard in season 3, and helped coordinate stunts.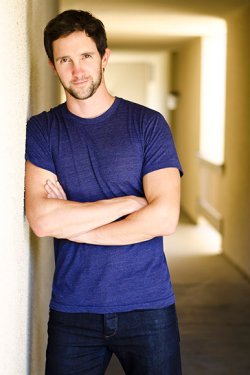 But the first time we saw him could be considered the start of his relationship with Sookie. In episode 2.08, when Eric goes to the Fellowship of the Sun church to rescue Sookie and Godric, he encounters a trio of FOTS disciples at the door. After taking out two of them, he's about the kill the third when Sookie intervenes and the man's life is spared. That character's name is Rich, and he is played by…Timothy Eulich.
Watch the scene here (Eulich appears around 2:30, in the plaid shirt).
In the interview with Vulture, Eulich concedes that it's possible Rich is the same character Sookie marries in the end.
But the only one with a speaking part was that guy in season two. He even has a name: Rich. And Sookie even saves his life. Is it possible that Sookie ended up with Rich, or are you playing a completely different guy?
You know, I was thinking about that, and I don't think it's terribly far-fetched that it's Rich! I don't think the writers would necessarily think that [laughs] but I mean, Sookie did save Rich from being killed by Eric in that scene, so there was a little moment there and it's possible it turned into something, years and years later. "Hey, remember that time at church when you saved my life? That was really awesome of you. We should go have a drink sometime." Yeah, I think it would have been nice.
I know,  it's not canon, but I'm getting a kick out of the connection.