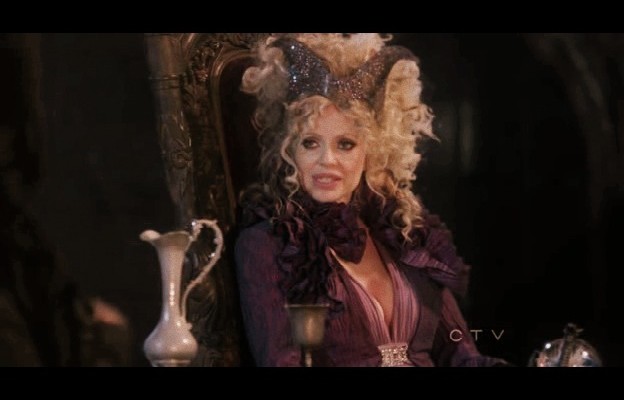 Kristin Bauer van Straten Returns to ONCE UPON A TIME
|
This story completely made my evening. Mel and I are big fans of ABC's Once Upon a Time and as you all know, Kristin Bauer van Straten played Maleficent briefly in one episode from season one. Personally, I was a bit chafed that a villain as big and powerful as Maleficent received only a passing oh-by-the-way. Now we've just learned that Kristin will be returning to "Once Upon a Time" in a major arc for the show's 4th season.
It is not clear whether she'll be back as Maleficent (in flashbacks, of course, since she was killed off the show) or as some other character that remains unknown at this time, but you can be sure that we'll let you know as soon as we do.
"Once Upon a Time" returns September 28 at 8/7c on ABC.