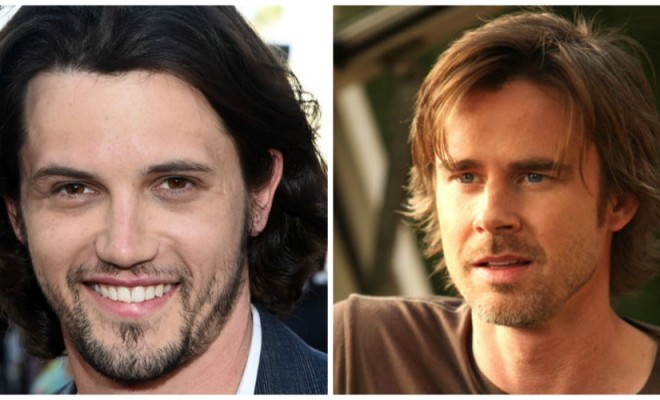 Nathan Parsons and Sam Trammell Keeping Busy in Upcoming Projects
|
Nathan Parsons, who played James in this final season, will star in the Amazon pilot, "Point of Honor". He is joined by Luke Benward ("Ravenswood") in the Civil War drama of how families and best friends were torn apart, often fighting on opposite sides. (Source) No word yet on air date but we'll be watching!
In other news, Sam Trammell is keeping very busy with his two projects, "White Rabbit" and "The Aftermath". Following the success of "The Fault in Our Stars", Sam went on to star in the indie project, "The Aftermath", in which his long-time lady, Missy Yager, also has a part. "The Aftermath" successfully reached their Kickstarter goal to cover the costs of post production, on June 1st.
"White Rabbit" has been picked up by Breaking Glass for U.S. distribution after its success at last year's Zurich Film Festival. Along with Sam, this film stars Britt Robertson ("Under the Dome", "The Secret Circle"), Nick Krause ("The Descendants"), and Ryan Lee ("Super 8").  According to this, "White Rabbit" is about "a bullied high school student who begins to have visions of a rabbit he killed when he was a child. The rabbit and other imaginary creatures turn menacing and urge him toward an act of revenge." This film is due out some time this winter.
Congratulations, boys!