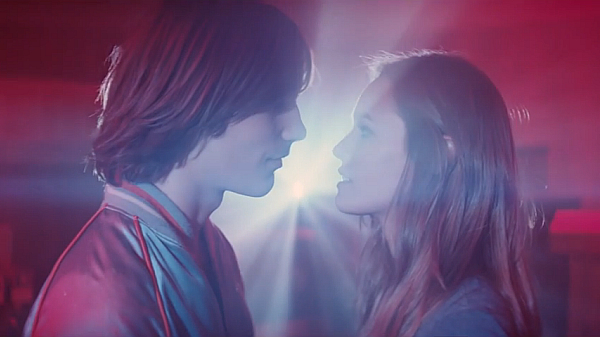 Watch Bailey Noble in Video for Priory's "Weekend"
|
Priory released a video for their song "Weekend" earlier this month, starring Nick Krause and True Blood's own Bailey Noble in a romance set inside a roller rink. As a child of the '80s, the song immediately took me back to, yes, the weekend when I got to go to the roller rink – which had the exact same black and neon-patterned carpet – and hope that one day I'd be as cool as the teenagers with their killer skating movies and flirting.
We asked the video's director, David Vincent Wolf, how he chose Bailey for her role in the video:
I cast Bailey based on a recommendation from Molly Greenwald, a makeup artist I work with frequently. I was looking for a young actress who was beautiful, but more importantly I wanted to cast someone who felt "real". Molly had worked with Bailey in the past, and immediately suggested her for the role. After reviewing Bailey's work, it was clear she would be perfect for the role, and I think the results speak for themselves!
We agree – she's perfect as the object of admiration in this early '80s setting. Watch the video below and fall a little more in love with Bailey yourself!