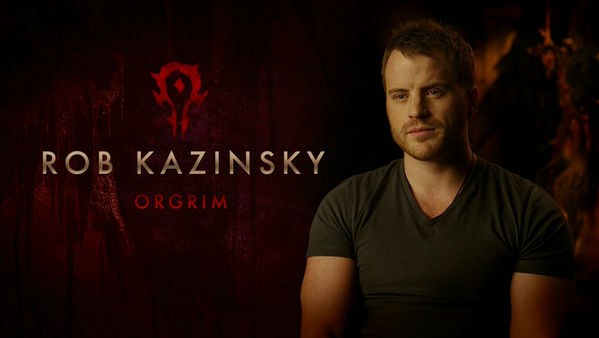 Rob Kazinsky Goes to War in World of Warcraft Movie
|
Warcraft live-action movie director Duncan Jones announced his World of Warcraft character lineup at BlizzCon this weekend, and True Blood alum Rob Kazinsky was revealed as part of the cast.
According to the press release, Rob will play Orgrim, a member of the Horde, "Durotan's right hand and a brave warrior destined to wield the Doomhammer: a weapon of orc legend." I'm not a WOW player so none of that makes sense to me, but it sure sounds cool!
Rob was at BlizzCon to help announce the movie cast, wield the Doomhammer, and lead the crowd in battle cries which were recorded for use in the movie. Warcraft is due in theaters in March 2016.