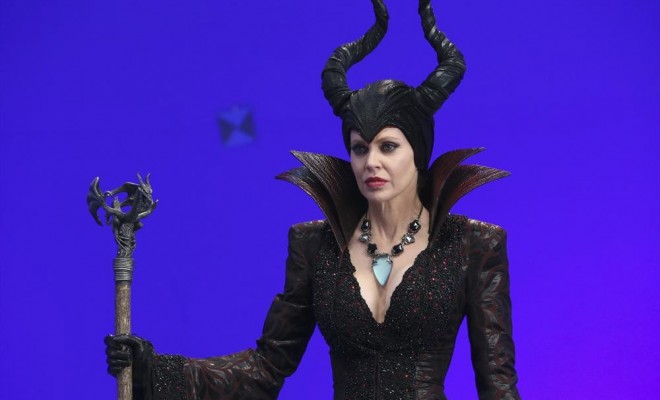 Kristin Bauer van Straten Returns with 'Once Upon a Time' {PHOTOS}
|
Once Upon a Time kicks off the second half of the season tonight, and True Blood's Kristin Bauer van Straten is back for an extended arc as Maleficent, a role she first inhabited back in season 2.
When last we saw them during December's winter finale, Maleficent, Ursula, and Cruella De Vil were preparing to team up with Rumplestiltskin to get the happy endings forever denied to villains in fairy tales.
Check out these behind the scenes photos of Kristin on set with Robert Carlyle, Merrin Dungey,  and Victoria Smurfit filming tonight's episode.
Once Upon a Time returns Sunday, March 1 at 8/7c on ABC.