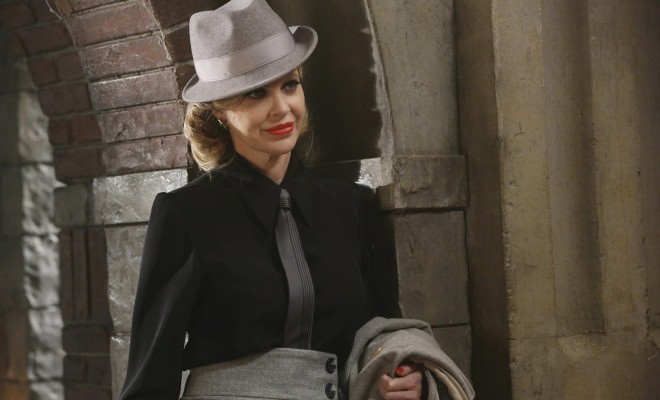 Kristin Bauer van Straten Takes On "The Kingmakers"
|
Fresh off of her role as Maleficent on ABC's "Once Upon a Time", Kristin Bauer van Straten lands a juicy role in the pilot "The Kingmakers", also for ABC.  Kristin joins Gus Halper, a newbie who is playing the lead role,  and Adrian Pasdar (Marvel's Agents of SHIELD, The Lying Game, Heroes).
"The Kingmakers" tells the story about Eli (Gus Halper), a young man whose sister is found dead during her freshman year at an elite Ivy League university. He adopts a new identity to infiltrate the school in order to investigate her death. Kristin will play Maeve Vandemeer, an art professor at Braddock, who is married to the dean of the school and has a complicated ongoing affair with Senator Walden, played by Pasdar. (Deadline) This is a regular role for Kristin and we hope it goes to series.
Congratulations, Kristin! We're keeping our fingers crossed!
Feature image: ABC