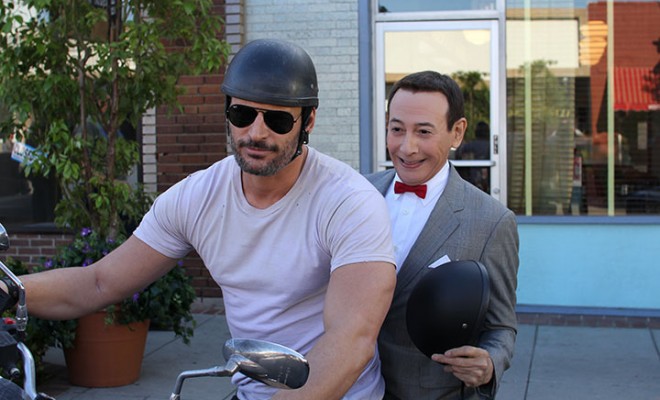 Joe Manganiello Goes on PEE-WEE'S BIG HOLIDAY
|
Joe Manganiello is joining Pee-Wee Herman on the perpetual youngster's next movie, Pee-Wee's Big Holiday. Paul Reubens, who plays Pee-Wee, made the announcement on his blog yesterday, complete with pictures of the pair on set.
Although Joe's role hasn't officially been revealed, he's shown on a motorcycle, apparently giving Pee-Wee a ride somewhere. The film's official summary reads, "A fateful meeting with a mysterious stranger inspires Pee-wee Herman to take his first ever holiday and the journey of a lifetime in this epic story of friendship and destiny." Perhaps Joe is the "mysterious stranger"?
And of course Joe isn't the only True Blood alum appearing in the movie – as previously announced, Tara Buck also plays an as-yet-unknown role in the film.
See more photos of Joe and Pee-Wee here.