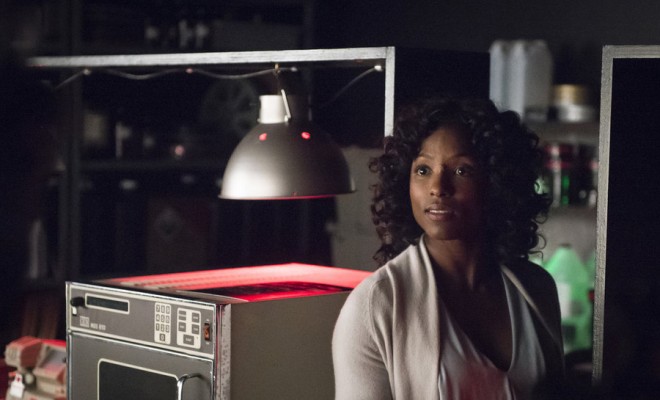 Rutina Wesley Begins Guest Arc on HANNIBAL Tonight! {PHOTOS}
|
Rutina Wesley makes her return to television when she joins Hannibal for its final run of episodes beginning tonight at 10/9c on NBC.
Rutina plays Reba McClane, the blind girlfriend of Francis Dolarhyde (played by Richard Armitage*). Dolarhyde refers to himself as the Red Dragon (I want to make a Smaug joke here…) and is also known as The Tooth Fairy Killer, a serial killer with a compulsive tendency to bite his victims. So, you know, vampire connection. The character, and her romance with Dolarhyde, is a major component of Thomas Harris' Red Dragon novel, one book in the series on which Hannibal is based.
*I met Richard Armitage at an NBC party at Comic Con a couple of weeks ago. Can't wait to see him in this role!