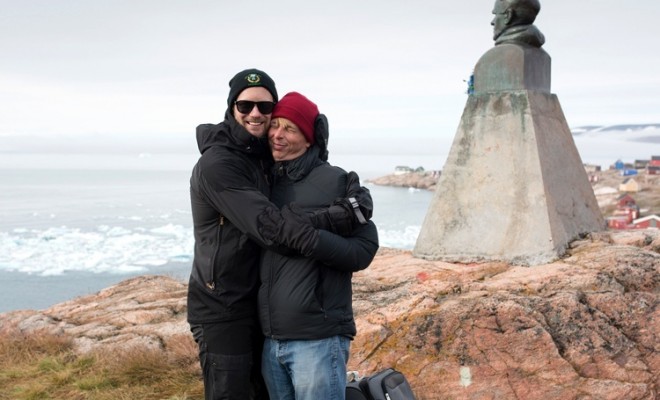 Watch Alexander Skarsgard in 'Jack & Alex' Web Series
|
Remember when Alexander Skarsgard was sailing the Arctic with his bestie, Jack McBrayer? The trip for a Funny or Die web series in partnership with Greenpeace, and three episodes have now been released. Yes, they're drawing attention to climate change and environmental issues; they're also pretty funny.
Alex and Jack are playing exaggerated versions of themselves – adventure-loving Alpha actor and cocoa-loving timid actor, respectively – who embark on an epic adventure in the Arctic. Ostensibly there to "do important work" for the environment, Alex has ulterior motives.
I do love it when Alex lets his comedic side show, and he's obviously enjoying himself here. Take a look.