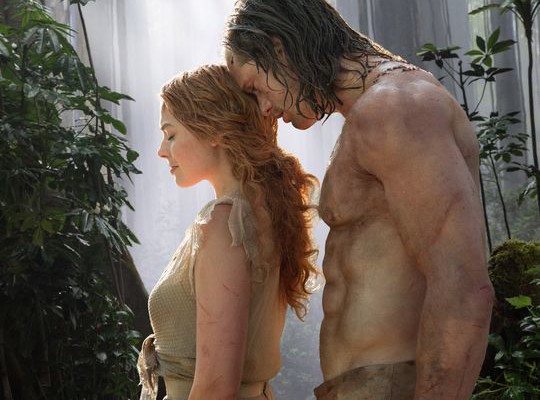 Watch Alexander Skarsgard in THE LEGEND OF TARZAN Preview
|
Another day, another glimpse of Alexander Skarsgard behaving like an ape man! After releasing the drool-worthy first look photos of Alex as Tarzan, Warner Bros. presents us with the first trailer for The Legend of Tarzan.
It appears that Tarzan and Jane are back in the jungle, after he has spent several years in England assuming the mantle of Lord Graystoke (love that teacup sight gag at the end!), and someone (Christoph Waltz) has kidnapped the fair Jane for reasons unknown. Tarzan must work both with and against the apes and Samuel L. Jackson to rescue her, I think. Honestly, it looks like a total cheeseball movie, and I cannot wait to see it.
The Legend of Tarzan is due in theaters July 2016.