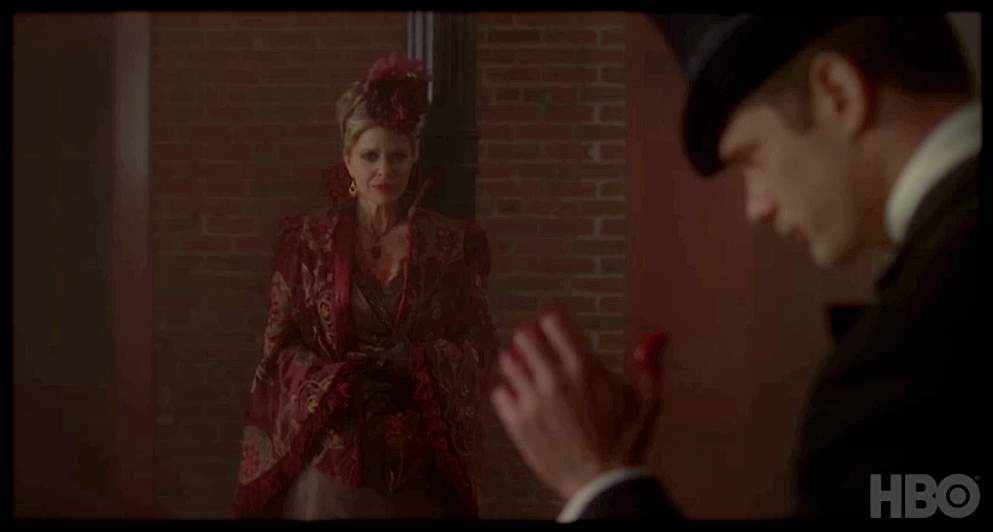 Flashback Friday: When Pam Met Eric
|
At the beginning of True Blood season 5, we finally saw the moment when one of the most epic friendships of all time began: when Pam met Eric.
It's San Francisco circa 1905, and Pam is the madame of a brothel. When one of her girls does not appear after being with a client, Pam enters the room to find her lying in bed, dead. Later, while walking during the night alone, Pam herself is attacked. As the attacker holds a knife to her throat, Eric swoops in and rips out his throat before casually licking the dead man's blood off his thumb. Pam is, well, Pam, and Eric is impressed by her pragmatism, ensuring a second meeting.
From the gorgeous costumes to the simmering eroticism to the hints of the banter that will become their trademark, this first meeting between Pam and Eric was worth the wait. The flashback is from True Blood season 5 episode 2, "Authority Always Wins". Watch here.