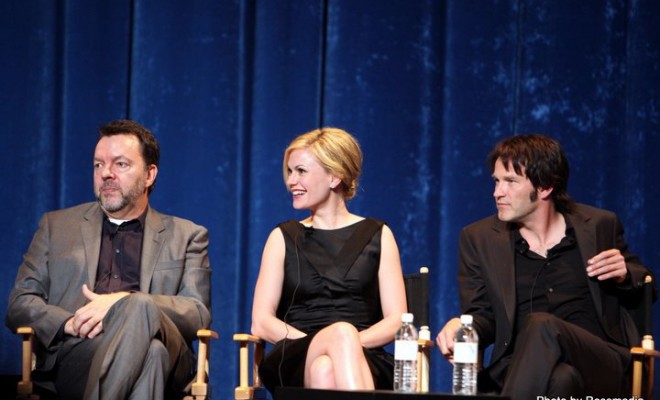 Throwback Thursday: True Blood's First Paley Fest Appearance
|
We've been talking about this year's upcoming PaleyFest, and it got us remembering the time Mel and I went to our first event because the True Blood cast was going to be there. The year was 2009, and True Blood had made its debut on September 7th, 2008. It was an out of the park smash hit for HBO and quickly became a phenomenon for the premier cable company. The excitement for the second season was already building by the time PaleyFest came around.
On the panel were Anna Paquin, Stephen Moyer, Ryan Kwanten, Alexander Skarsgard, Sam Trammell, Rutina Wesley, Nelsan Ellis, Carrie Preston and Alan Ball. Mel and I were live-tweeting the event, until our phones' batteries died, but we covered it in our podcast in detail. We took a few photos and grabbed some from other sources.
Although we didn't get to meet the cast that evening, we were treated to a set visit, courtesy of HBO. It was fun and exciting and we loved meeting other fans of the show.