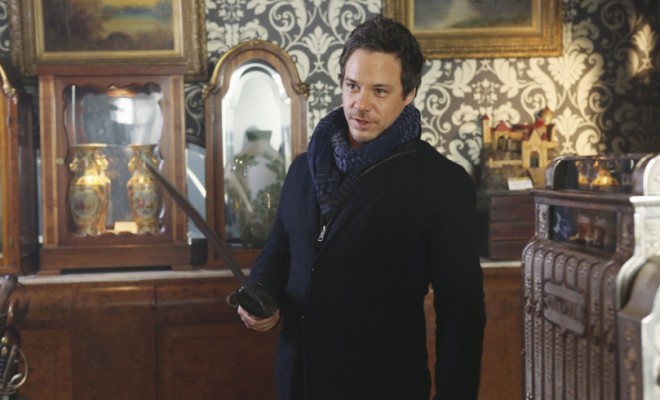 Michael Raymond-James Returns to ONCE UPON A TIME
|
ABC's fairy tale series Once Upon a Time returns from winter hiatus tonight with its 100th episode, "Souls of the Departed". The milestone episodes sees several citizens of Storybrooke heading to the Underworld to fight Hades for the return of Captain Hook. But to do so they must battle the inhabitants of the Underworld — all souls with unfinished business and many with quite personal vendettas — who hound our heroes at every turn.
The premise allows for several dearly departed characters to return, including Michael Raymond-James as Neal, Emma's former boyfriend and father of her son.
Once Upon a Time returns tonight at 8/7c on ABC.