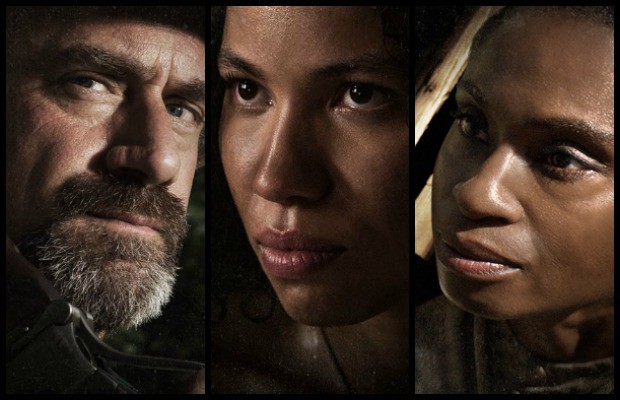 True Blood Alumni Star in WGN's Underground
|
Did you catch the premiere of WGN's excellent new series Underground last week? Set in 1854, the show follows a group of slaves on a Georgia plantation who decide to make the dangerous journey North via the Underground Railroad.
The show made headlines before it premiered thanks to John Legend's involvement as an executive producer, and his influence is clear in the usage of 21st century music overlaying the drama of this mid-19th century flight to freedom. Notable for True Blood fans are the three alumni who appear in Undeground: Jurnee Smollett-Bell (aka Sam's wife Nicole) stars as Rosalee, a slave in the "big house"; Christopher Meloni (aka Roman) is August, a man who is part of the Underground Railroad; and Adina Porter (aka Lettie Mae) plays Pearly Mae, a keeper of secrets.
Watch the trailer below for a look at all three – plus the rest of the outstanding cast – in their new roles, then comment and let us know if you're watching the series.
The first episode is available to watch online now. New episodes premiere Wednesdays at 10/9c on WGN.