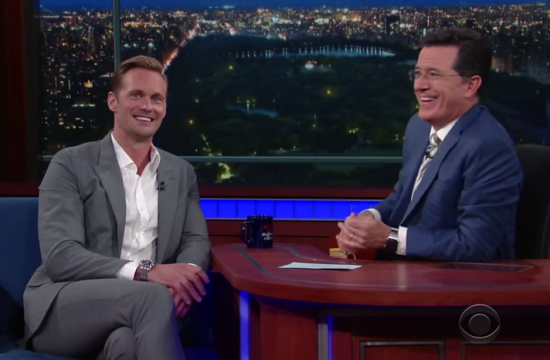 Alexander Skarsgard Shares Swedish Fish Eggs, Sneaks into The Late Show
|
Alexander Skarsgard was on The Late Show with Stephen Colbert this week, promoting The Legend of Tarzan and totally fangirling over Colbert. In fact, he confessed that he sneaked into a taping posing as a roadie for his friend's band, Tame Impala.
Alex then talked Swedish politics and joked about the monarchy. He also convinced Colbert to try Swedish fish eggs. I skipped that last part.
Fortunately for Alex fans, this was a long interview. In this clip Alex talks about working with his trainer, Magnus, his diet, and his emotional cheat day.
Ready for Tarzan? It opens in theaters around the world on July 1.