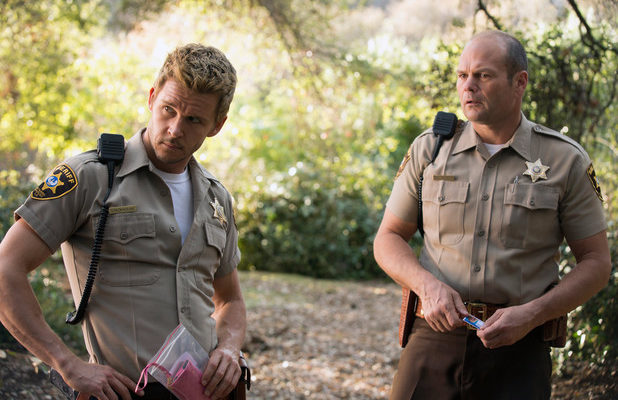 Ryan Kwanten, Chris Bauer Land New Projects
|
Bit of a casting round up for True Blood alumni today!
Deadline reports that Ryan Kwanten has signed on to co-star in Category 5, an action-thriller that follows a team of tech hackers embarking on a $600 million robbery from a coastal U.S. Mint facility at the same time a disastrous Category 5 storm is set to strike. The remaining people left in the deserted beach town are a meteorologist (Toby Kebbel), a treasury agent (Maggi Grace), and the meteorologist's ex-marine brother (Ryan Kwanten). Together they must not only survive the storm, but also stop the mastermind thieves, headed by Ralph Inneson, from accomplishing the heist of the century.
Meanwhile Chris Bauer is returning to HBO with a regular role in The Deuce, a drama series starring James Franco and Maggie Gyllenhaal, according to Deadline.
The Deuce follows the story of the legalization and subsequent rise of the porn industry in New York's Times Square from the early 1970s through the mid-'80s, exploring the rough-and-tumble world that existed there until the rise of HIV, the violence of the cocaine epidemic and the renewed real estate market ended the bawdy turbulence.
Chris will play Bobby Dwyer, a construction foreman and family man whose eyes are opened to what's going on around him by his brother- and sister-in-law's adventures along the Deuce.
Chris also recently wrapped production on a new, as yet untitled movie directed by Clint Eastwood, the third season of Survivor's Remorse, and was part of the ensemble cast on American Crime Story: The People vs. OJ Simpson. And we assume that Prius is still going strong.