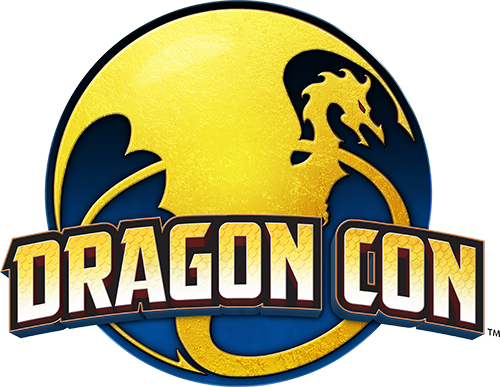 2016 Dragon Con Survivial Guide
|
Hey Truebies! I know many of you will be at Dragon Con in Atlanta this year so I wanted give you guys my Dragon Con survival guide! With this year being the 30th Anniversary it's going to be the best yet! Even though Dragon Con doesn't officially start until Friday 9/2, downtown Atlanta is already filled with Cosplayers and fans and it is awesome! Dragon Con has the best cosplay, so get those cameras ready (and be respectful of course) and let's have some fun! Before the con, I wanted to share some important tips and tricks I've learned over the years to ensure a great time. Here are 5 things you must know before heading to Dragon Con this weekend!
1.  Plan your schedule in advance. This is the most important step! Download the Dragon Con App or print out the pocket program guide and plan your schedule out before you get there. The app is awesome and keeps you updated with events, parties, parade information and cancellations. I typically pick 2-3 things I'd be interested in for each timeslot in case something doesn't pan out, I have options ready. You know there are always #CONflicts so the more prepared you are, the less likely you will miss things that interest you. So get to planning!
**While at the con, check the Daily Dragon for latest updates and cancellations. You can get a copy daily at all information booths.
2. Learn your way around. With 5 host hotels and America's Mart (for Vendors), Dragon Con can be very overwhelming for first timers. There are maps provided on the App and the Dragon Con website, use them! There are also newbie walking tours and events so take advantage of them. My friend Kevin Bachelder is a speaker/guide for the newbie events and he is awesome! I've listed the newbie information below:
Thursday 9/1- 2:30pm – Dragon Con Newbie Walking Tour – Marriott A601-A602 (2 hours 30 minutes)
Thursday 9/1- 5:30pm – Dragon Con Newbies Q & A – Marriott A601-A602 (1 hour)
Friday 9/2- 10am – Dragon Con Newbies 101 – Hyatt Regency V
Also, ask questions. There are information desks and volunteers to help make sure your con experience is great so don't shy away from using  those resources. Shout out to the amazing Dragon Con volunteers; you guys are awesome!  
3. Don't miss the Dragon Con Parade. The Dragon Con Parade is legendary and a highlight of the con for a lot of attendees. It is also one of the few events that is open to the public, so if you plan on attending, get there early. Make sure to bring plenty of water, a towel and sunglasses because it is  hot as hell in the ATL! You can check out the parade route here. Also, for the first time this year, Atlanta CW is broadcasting the parade live so if you want to skip the parade for a panel, you can! Yay! Set your DVR for 10am Saturday 9/3 or 8pm (replay) on Atlanta CW 69 (WUPA).
4. Check out the Walk of Fame. The Walk of Fame is where the celebrity guests sign autographs and sometimes take pictures at their tables. My advice would be to make sure to check out the Walk of Fame first when you get there. Walk around and see who is signing autographs or taking pictures at their table and the prices associated so you can budget for the weekend.
**Tip- If you like getting photos with the guests, check out the walk of fame before you purchase your professional photos. There are quite a few guests that take pics at their table for a much lower price than professional photo ops. If you prefer professional photos click here for photo op information.
5. Be prepared for Everything! You can never be too prepared for Dragon Con. Wear comfortable shoes and be prepared to walk. Bring a backpack or big bag with the following items and you will be good to go!
Cash – many vendors (especially in the Walk of Fame) are Cash only
Portable charger/battery back-up (keep that phone and camera ready)
Refillable water bottle (the hotels provide water in the panel rooms so bring a water bottle to stay hydrated and fill up)
Protein bars, snacks
Lanyard – Don't lose that badge! Lanyards aren't provided so bring your favorite one with you
Sharpie
Poster tube or plastic covers for Autographs/posters
Sewing kit, safety pins (especially if you are a Cosplayer)
Sunscreen
Umbrella
Extra shirt to change
Hand Sanitizer
Advil
Hair ties
**Tip: There is a Consuite that is complimentary for all badge holders with drinks (non-alcoholic), snacks and chairs to rest in. It is in room 226 in the Hyatt. Definitely drop by there when you're in the Hyatt to refresh and recharge.
The most important thing is to have fun and be respectful of others! That's what it's all about! You can keep up with Dragon Con on Twitter @DragonCon and if you have any questions reach out to me on Twitter @Lisa_NGTV . I can't wait to see you all this weekend. Please say hello if you are there! Let's make this year's Dragon Con awesome!