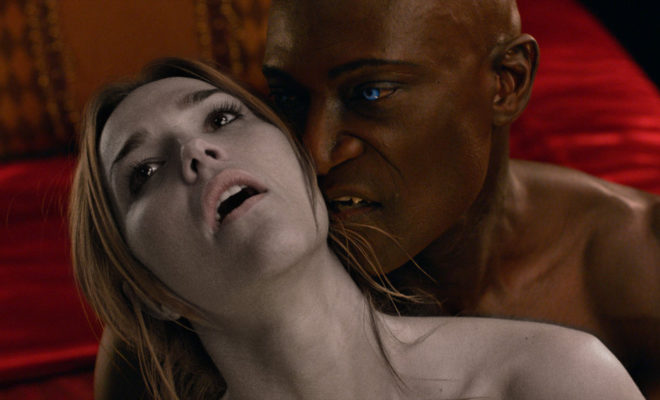 MIDNIGHT, TEXAS: First Look at NBC's New Supernatural Thriller
|
Today NBC gave us our first look at Midnight, Texas, the upcoming series based on Charlaine Harris' novels about a tiny town in the middle of nowhere that's a haven to supernatural beings of all kinds. Take a look, then join me on the other side.
What do you think? I have to say, it's a lot creepier than I expected from network television. If you've been around here long, then you know I'm not someone who can get on board with zombies. I'm sure they've styled the dead of Midnight, Texas to tap into the zombie phenomenon, but they may have lost me as a viewer in the process. Or maybe I'll have to return to my old "hand over the eyes" trick.
I'm also a little disappointed that they revealed so many characters' true nature right off the top. I mean, we didn't find out about the angels until book 3, right? Yes, television is a different medium, and I suppose with the books out there and bestsellers in their own right, trying to keep that intel in the vault was doomed. Still, speculating about what the citizens of Midnight were is part of the fun of the books.
Those criticisms aside, this does look pretty good. The special effects are solid, what little we see of each character is promising, and I like how the "us versus them" mentality is showcased.
Here's a bit of insider info for you: I was talking with an NBC exec at a party at Comic Con this past summer, and he was stoked about this Midnight. After saying how excited he was about NBC's 2016-2017 lineup (hello, This Is Us and The Good Place!) he said, "I cannot wait for you to see Midnight. This might be my favorite show we've premiered in years." Sure, he's with the network, but I've never seen him so high on a show, and I've known him for 5+ years.
We don't have a premiere date yet, but I'd guess January. Will you be watching? Should we launch a spin-off site focused on it?