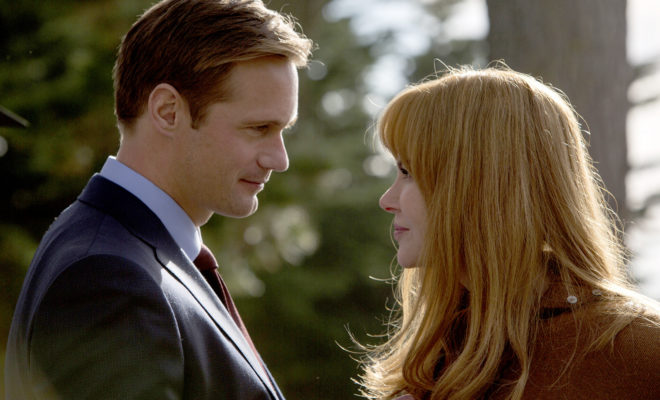 Stephen Moyer Parents Mutants, Alexander Skarsgard 'Lies' & other True Blood cast news
|
It's pilot season, which means it's time to check in on our True Blood cast and see what they're up to now.
Stephen Moyer has been cast as the lead in FOX's Marvel pilot. He'll play Reed, an ambitious attorney who discovers his children possess mutant powers. Forced to go on the run from a hostile government, the family joins up with an underground network of mutants and must fight to survive. This potential new series is an expansion on The X-Men and, of course, Anna Paquin starred in several of the films as Rogue.
Speaking of keeping things in the family, earlier this year Stephen was in Toronto where he directed Anna and Denis O'Hare in the film The Parting Glass. Based on the photos they were all posting on social media, it was freezing but fun. We'll see Stephen on our screens again soon in Shots Fired, premiering March 22 on FOX.
Anna Paquin just wrapped The Parting Glass with Stephen Moyer and Denis O'Hare, and can currently be seen in Canada on the CBC series Bellevue. No word yet on when the series will air in the US, but hopefully soon!
Alexander Skarsgard is currently appearing in HBO's latest hit, Big Little Lies. Have you been watching? I'm worried about what's coming for Perry (a laughably mild moniker for his character) and Celeste, but I can't. stop. watching. Alex and Nicole Kidman.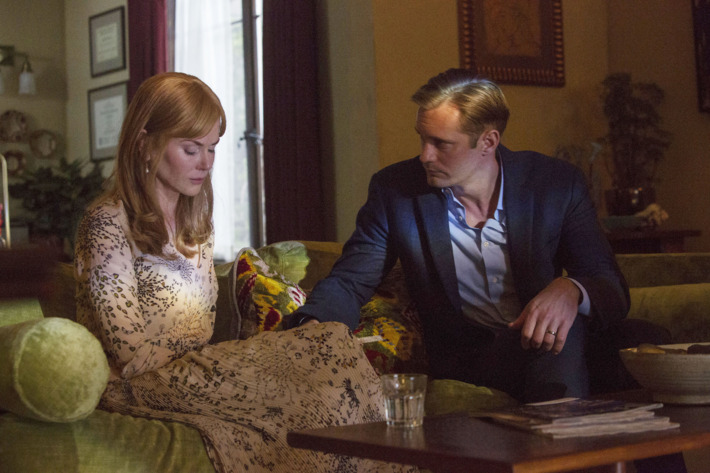 Alex also has several other theatrical projects in the works: he is currently filming The Aftermath opposite Keira Knightley, then will begin filming Hold the Dark, a thriller for Netflix.
He's also rumored to be starring opposite Game of Thrones' Peter Dinklage in The Dwarf, billed as a renaissance era action-adventure movie, but I've yet to see confirmation from a reputable source. Either way, Alex is having another busy year!
Chris Bauer is starring in The Penitent on Broadway, a new play from David Mamet, and co-stars in the movie Wolves. Love that Deborah Ann Woll came out to support Chris. The love between True Blood alumni is a testament to how tight they were during filming.
.@ejscott & I had a great time at @AtlanticTheater watching @realchrisbauer and @gilliardl_jr in THE PENITENT written by @DavidMamet Go C It pic.twitter.com/anysfdyHWx

— Deborah Ann Woll (@DeborahAnnWoll) March 9, 2017