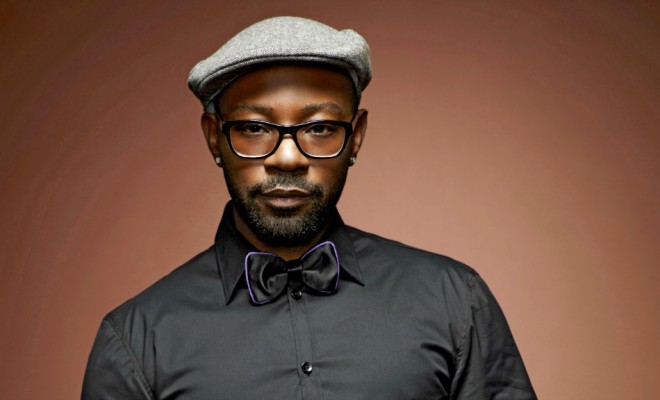 Nelsan Ellis Dead at 39 {UPDATED}
|
With heavy hearts we share the news that talented, sweet, gorgeous Nelsan Ellis has died. His manager, Emily Gerson Saines, told The Hollywood Reporter that he died from complications of heart failure. The full statement reads as follows:
"Nelsan has passed away after complications with heart failure. He was a great talent, and his words and presence will be forever missed."
UPDATED 07.10.17: Nelsan's family decided to release a statement about Nelsan's cause of death to The Hollywood Reporter in an effort to help others who may be struggling with the same addictions that cut his life short. Here's the full statement from his agent:
Nelsan's father has bravely agreed for me to share the circumstances of Nelsan's heart failure. Nelsan has suffered with drug and alcohol abuse for years. After many stints in rehab, Nelsan attempted to withdraw from alcohol on his own. According to his father, during his withdrawal from alcohol he had a blood infection, his kidneys shut down, his liver was swollen, his blood pressure plummeted, and his dear sweet heart raced out of control.

On the morning of Saturday July 8th, after four days in Woodhull Hospital, Nelsan was pronounced dead. Nelsan was a gentle, generous and kind soul. He was a father, a son, a grandson, a brother, a nephew, and a great friend to those that were lucky enough to know him. Nelsan was ashamed of his addiction and thus was reluctant to talk about it during his life. His family, however, believes that in death he would want his life to serve as a cautionary tale in an attempt to help others.
On Saturday, after learning of Nelsan's death, Alan Ball, True Blood creator, released the following statement: "Nelsan was a singular talent whose creativity never ceased to amaze me. Working with him was a privilege."
And from HBO: "We were extremely saddened to hear of the passing of Nelsan Ellis. Nelsan was a long-time member of the HBO family whose groundbreaking portrayal of Lafayette will be remembered fondly within the overall legacy of True Blood. Nelsan will be dearly missed by his fans and all of us at HBO."
We remember Nelsan as Lafayette, the cook at Merlotte's who was supposed to be the victim of a serial murderer at the end of season 1. But Nelsan's brilliant portrayal of the character and instant connection with the fandom convinced Alan Ball to spare Lafayette. He was a series regular for all seven seasons.
One of our very first interviews here at True-Blood.net was with the soft-spoken actor. It was between seasons 1 and 2, when we still didn't know who was in the car in the final scene of season 1. You can read a transcript of that interview here.
Nelsan Ellis was brilliant, sweet, kind, clever, and so talented. We will miss him.