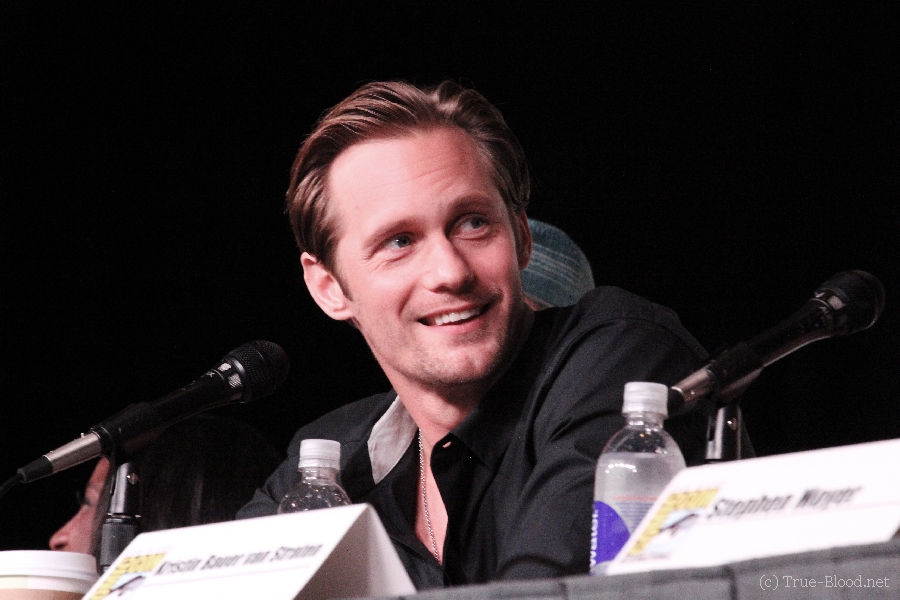 Alexander Skarsgård
Born August 25, 1976, in Stockholm, Sweden, Alexander stars as Eric Northman, the owner of the vampire bar in Shreveport called Fangtasia. He is the son of Swedish actor Stellan Skarsgård, who's long list of film credits include Mamma Mia and Pirates of the Caribbean.
Skarsgård was a child star in Sweden, starring in several Swedish TV series and movies, before taking a break from that career and served in the Swedish military for 18 months, in a unit that dealt with anti-sabotage and anti-terrorism in the Stockholm archipelago. Following his national service in the military, Skarsgård studied English and acting in England and in New York City before returning to Sweden where he quickly landed roles in film, television, and theater.
Skarsgård moved back to the United States in 2004 to pursue acting and got his North American "big break" when he was cast as Sgt. Brad 'Iceman' Colbert in HBO's mini-series Generation Kill. Shortly before leaving to film that project, he auditioned for the role of Bill Compton in True Blood. That role went to Stephen Moyer, but Skarsgård was later cast as 1,000-year-old vampire Eric.
His role as the Viking vampire quickly launched Skarsgård into the public eye and he has become a fan favorite and in demand actor. During hiatus between seasons, he has worked on a number of independent and big budget films, continuing to build his acting resume.
True-Blood.net Exclusive Interviews
Other Projects