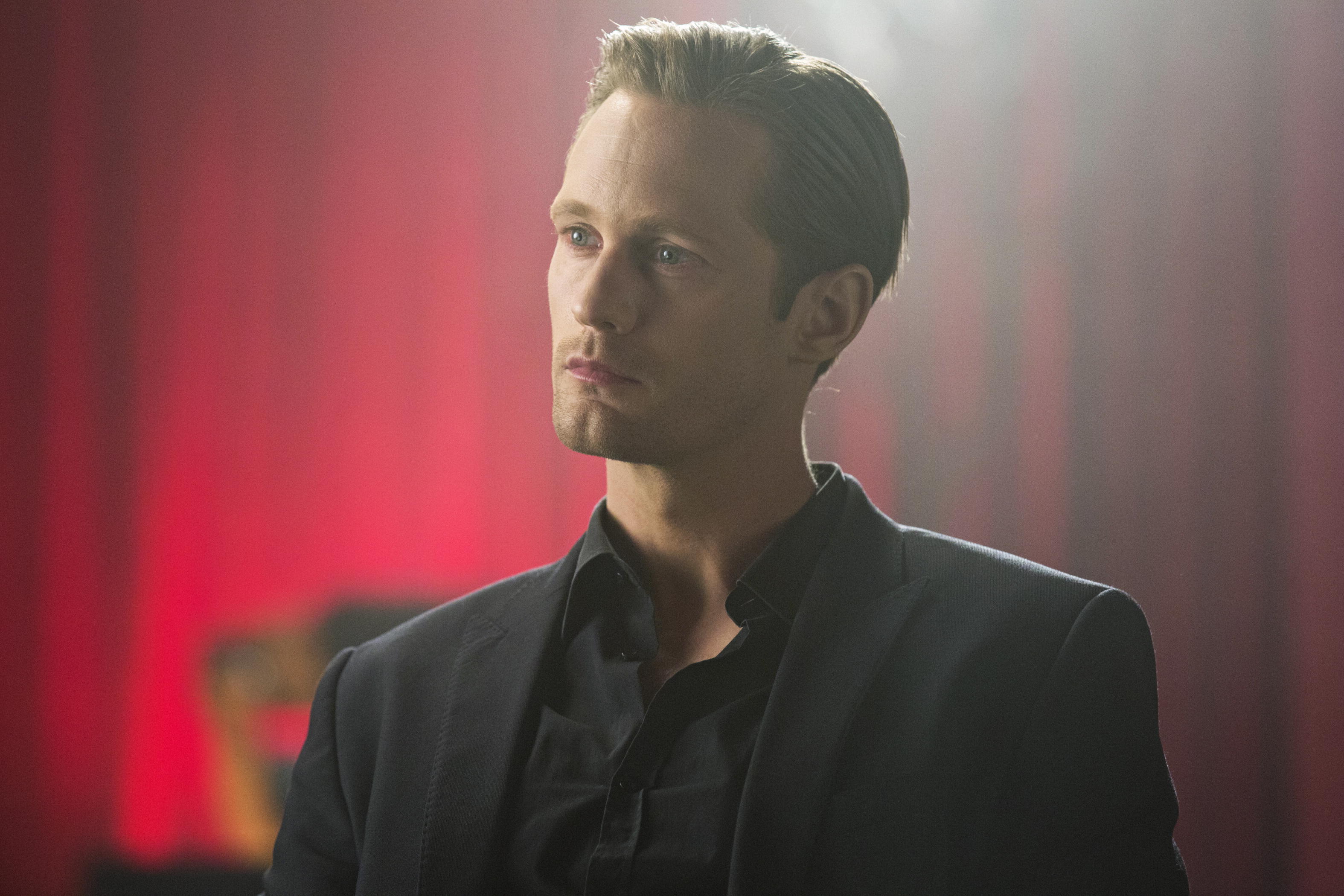 Episode 6.03
"You're No Good"
Airdate: June 30, 2013
Promotional Photos | Preview | Sneak Peeks | Inside the Episode | Song List | Recap | Podcast

Official Synopsis & Title Change – added 05.28.13
Irate over Burrell's blatant aggression towards vampires, Eric takes matters into his own hands. After dangerously testing the limits of his powers, Bill enlists a TruBlood innovator to synthesize a new type of blood – but has difficulty finding the right donor. Sookie begins to learn why Warlow is after her. Sam receives unexpected help from Nicole and her Vampire Unity Society (V.U.S.) associates. Steve Newlin (Michael McMillian) finds his past ideals turning into a current nightmare. Written by Mark Hudis; directed by Howard Deutch.
Title changed again from "Abducted" to "You're No Good".
Additional Casting Call & Title Change – added 02.05.13
Dr. Overlark, a ruthless 50-year-old advisor to Governor Burrell (recurring guest star) and Hido Takahashi, a 50-year-old university science professor who likes to talk about himself. There is also the guest star role of Maggie, a pregnant 35-year-old who is upset because she thinks her husband has run away with another woman, as well as two co-star roles, police deputies who search a cabin.
Title changed from "Rock Hard Times" to "Abducted".
Casting Call & Title – added 01.29.13
Episode 6.03 of True Blood will be called "Rock Hard Times" and one guest star and many co-star roles are being cast for it.
The guest star part is a 50-year-old woman named Beverly Hutt who was a friend of Sookie & Jason's parents and meets with the siblings to answer questions about their parents. Producers are also casting a younger version of Beverly Hutt, seen in a flashback at about age 30 (so 20 years ago).
We'll also meet 4 mischievous/silly faerie girls about 8 years old who can read minds (Andy's daughters? do they age rapidly since their gestation was only about a week?), a 30-to-50-year-old hospital nurse who attempts to calm a patient (this doesn't specify flashback, but possibly?), 8-year-old Sookie (also seen in a flashback), and 2 Caddo Parish sheriff deputies who visit Sam at his home.