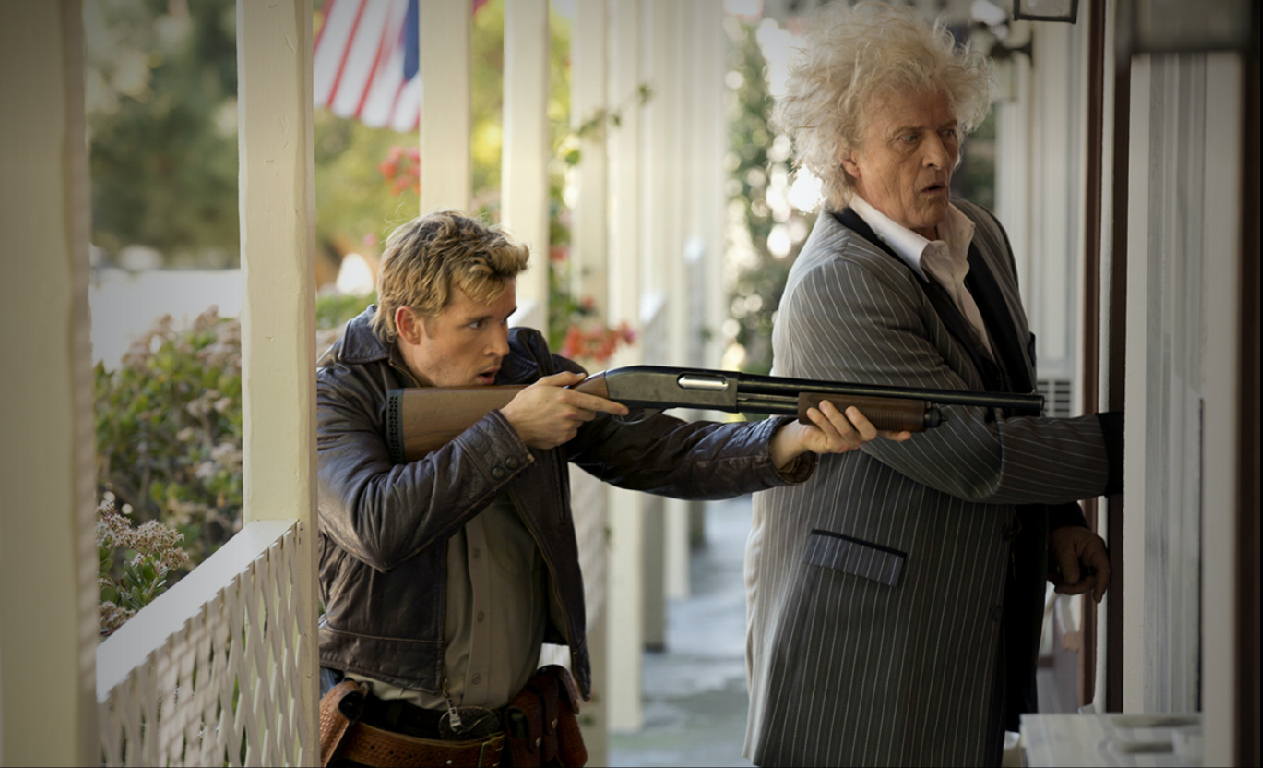 Episode 6.04
"At Last"
Airdate: July 7, 2013
Promotional Photos | Preview | Sneak Peeks | Inside the Episode | Song List | Recap | Podcast
Official Synopsis – added 06.25.13
Sookie confronts her attraction to Ben by inviting him to dinner; Eric counters Burrell's brutal anti-vampire initiatives by hitting him where it hurts the most; Andy's faerie daughters keep dangerous company; Bill gives Takahashi the task of synthesizing a new kind of blood. (Previously titled "I'm Your Man")
Casting Call – added 02.25.13
After several weeks of radio silence, we finally have a True Blood season 6 filming update – thecasting call for episode 6.04, titled "I'm Your Man".
Producers are looking to fill two possibly recurring roles in this episode, both male and both apparently related to the vampire/human skirmishes that have been alluded to in previouscasting calls. The first role is LAVTF Team Commander (LAVTF = "Louisiana Vampire Task Force"?) who will lead his team in attacking a house we can only assume he has probable cause to suspect contains a nest of vampires.
The second role is for a Security Chief who becomes concerned for his employer (Governor Burrell?) when a vampire comes for a visit.