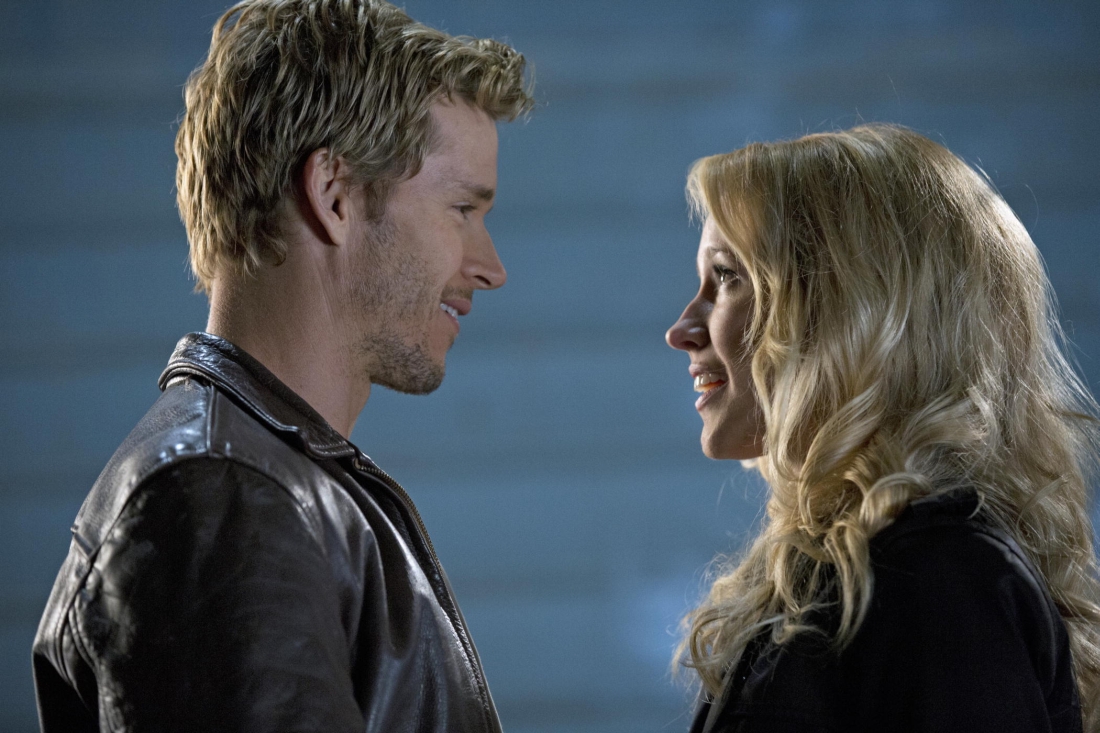 Episode 6.05
"F*** The Pain Away"
Airdate: July 14, 2013
Promotional Photos | Preview | Sneak Peeks | Inside the Episode | Song List | Recap | Podcast
Official Synopsis – added 06.25.13
Sookie gets Lafayette to summon her dead parents; Warlow revisits some painful memories with Lillith; Eric and Tara resort to drastic measures to rescue Pam; Sarah reconnects with Jason; Andy picks up the pieces of his ravaged family; Jessica seeks atonement.
Casting Call – added 03.07.13
According to SpoilerTV it will be called "F**k the Pain Away". They are casting a few roles including some recurring ones.
Finn is a recurring character who is a middle-aged prison psychiatrist.
Three mean Prison Guards – possible recurring roles.
Justin, who is surprised when his Marine Corps buddy, Terry, contacts him with a strange request.
Jenny, a hooker who's also a werewolf and will be in 2 episodes.
A truck stop bar customer, who doesn't like Alcide's curiosity.
Somchai, a co-starring beautiful Thai woman who is used to get vampires to participate in therapy.
Casting Call – added 12.07.12
Sounds like Jessica isn't going to be the only wild child on the show anymore. True Blood producers are casting a Teen Girl (currently unnamed) for midway through season 6, describing her as "an extremely attractive, wild 17 year-old girl with dark colored hair, a well-built body and know-it-all adolescent attitude that is busting at the seams (think: preacher's daughter gone wild with a hint of naiveté). She has a rebellious spirit to say the least. She loves to have a good time, which includes tight clothes and chasing boys." There may be some nudity involved, so it sounds like she has a very good time indeed.