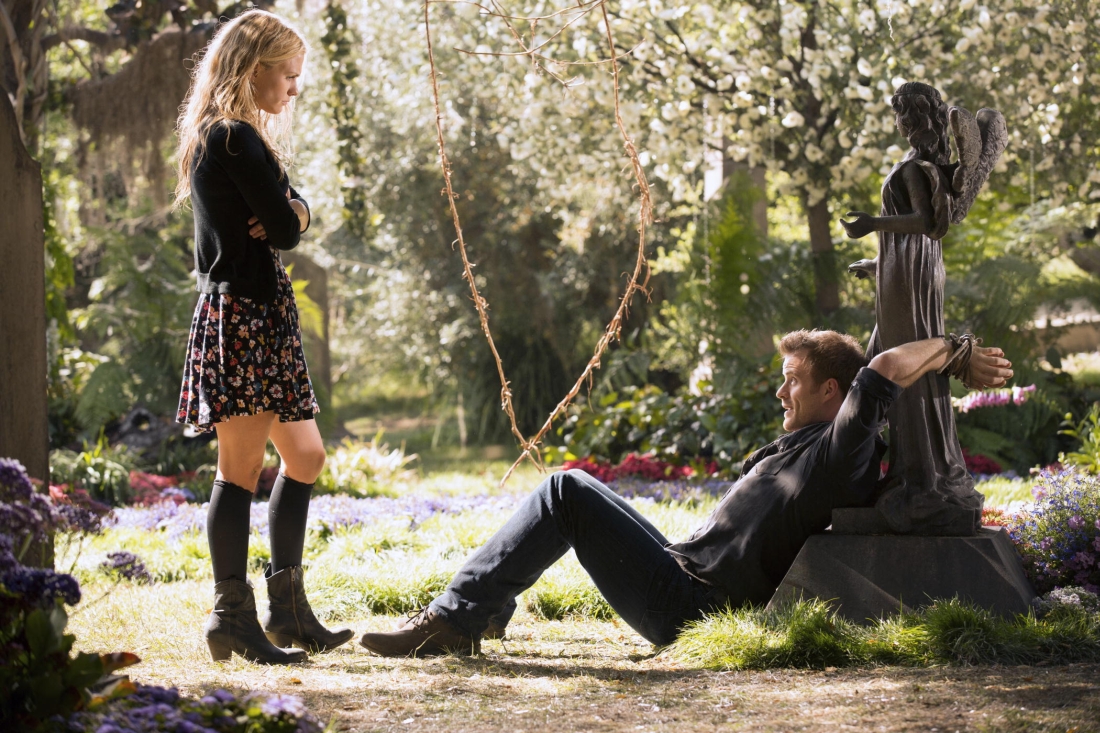 Episode 6.06
"Don't You Feel Me?"
Airdate: July 21, 2013
Promotional Photos | Preview | Sneak Peeks | Inside the Episode | Song List | Recap | Podcast
Official Synopsis – added 07.12.13
Bill (Stephen Moyer) decides to seek out Lillith (Jessica Clark) for advice on handling the escalating human-vampire crisis. Eric (Alexander Skarsgård), Pam (Kristin Bauer van Straten), Nora (Lucy Griffiths), Jason (Ryan Kwanten) and Jessica (Deborah Ann Woll) get up-close-and-personal looks at the perverse perils of Vamp Camp. Sam (Sam Trammell) comes to a decision he hopes will be in Emma's (Chloe Noelle) best interest. Andy (Chris Bauer) gives his faerie daughter a name, or two or three or four. Arlene (Carrie Preston) has a solution to Terry's (Todd Lowe) malaise, and Eric makes a startling discovery.
Written by Daniel Kenneth; directed by Howard Deutch.
Casting Call – added 03.23.13
The title for episode 6.06 has been revealed as "Don't You Feel Me?" The episode is calling for a guest starring role of a nice, gay male vampire.
Casting Call – added 03.04.13
A new vampire is coming to True Blood, and along with the a hint at new romance for a certain redhead comes a reference to a seventh season!
True Blood is casting a new, recurring vampire, Wes, who debuts in episode 6.06 (title TBA). According to the casting call, Wes was turned in the 1970s when he was in his mid 20′s. He is described as "sexy, smart, compassionate, and protective". He plays the guitar, and he'll be involved in a love triangle with Jason and "another vampire" (this has to be Jessica, right?). Wes has a recurring role in season 6 and will be upgraded to series regular in season 7. Casting agents are looking at all ethnicities; some rear nudity is involved.
HBO has not officially announced a seventh season for True Blood, but barring the ratings completely tanking, I'd say we'll be back in Bon Temps in June 2014 (along with Wes).