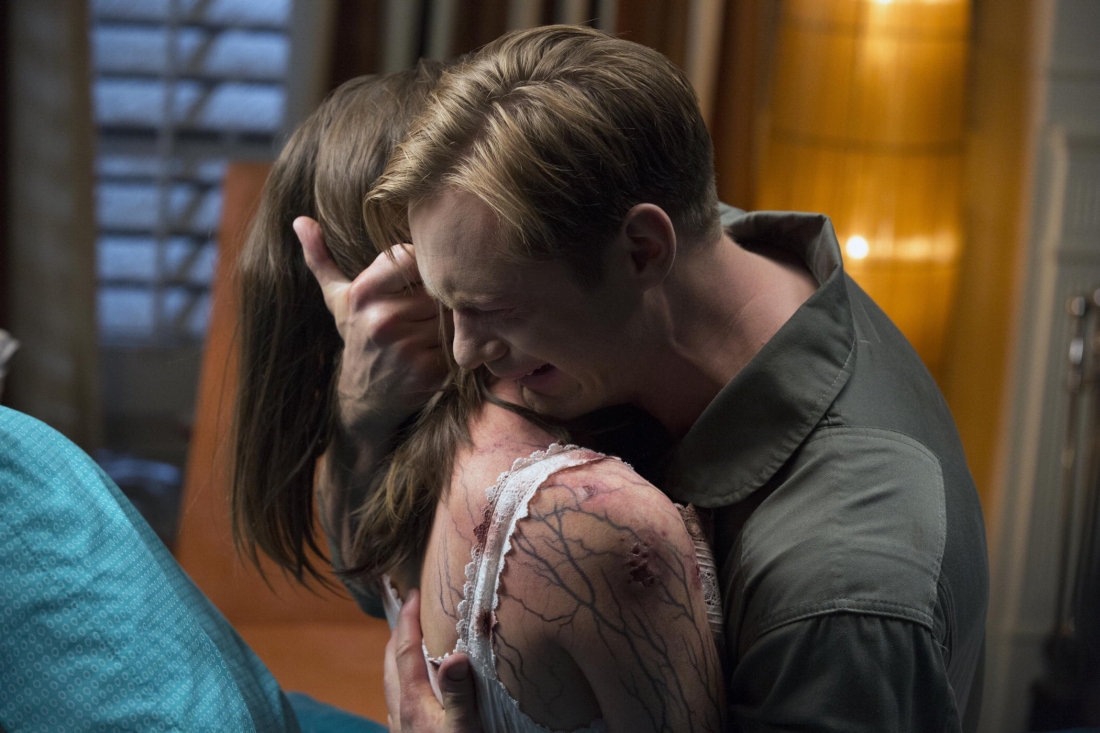 Episode 6.07
"In the Evening"
Airdate: July 28, 2013
Promotional Photos | Preview | Sneak Peeks | Inside the Episode | Song List | Recap | Podcast
Official Synopsis and Title Change – added 07.08.13
Eric makes a last-ditch attempt to save Nora by pledging allegiance to Bill; Sam ignores Alcide's warning and returns to Bon Temps; Sarah vows to get revenge on Jason; Jessica shows her gratitude to a fellow prisoner. (Another title change – previously "The Funeral", then "World Without End")
Title Changed – added 06.24.13
We're getting reports that this episode, formerly titled "The Funeral", is now titled "World Without End".
Casting Call – added 04.11.13
Episode 6.07, titled "The Funeral", will feature a flashback to 1665 England during the Plague.The show is casting King Charles II for the scene, which makes us wonder what vampires might have to do with the illness that killed thousands.
Producers are also casting Nicole's mother, Mary, for two or more episodes. Nicole, played by Jurnee Smollett, is the activist who gets mixed up in the vampire rights movement. What do you want to bet her activism is the result of something that happened to her mother?