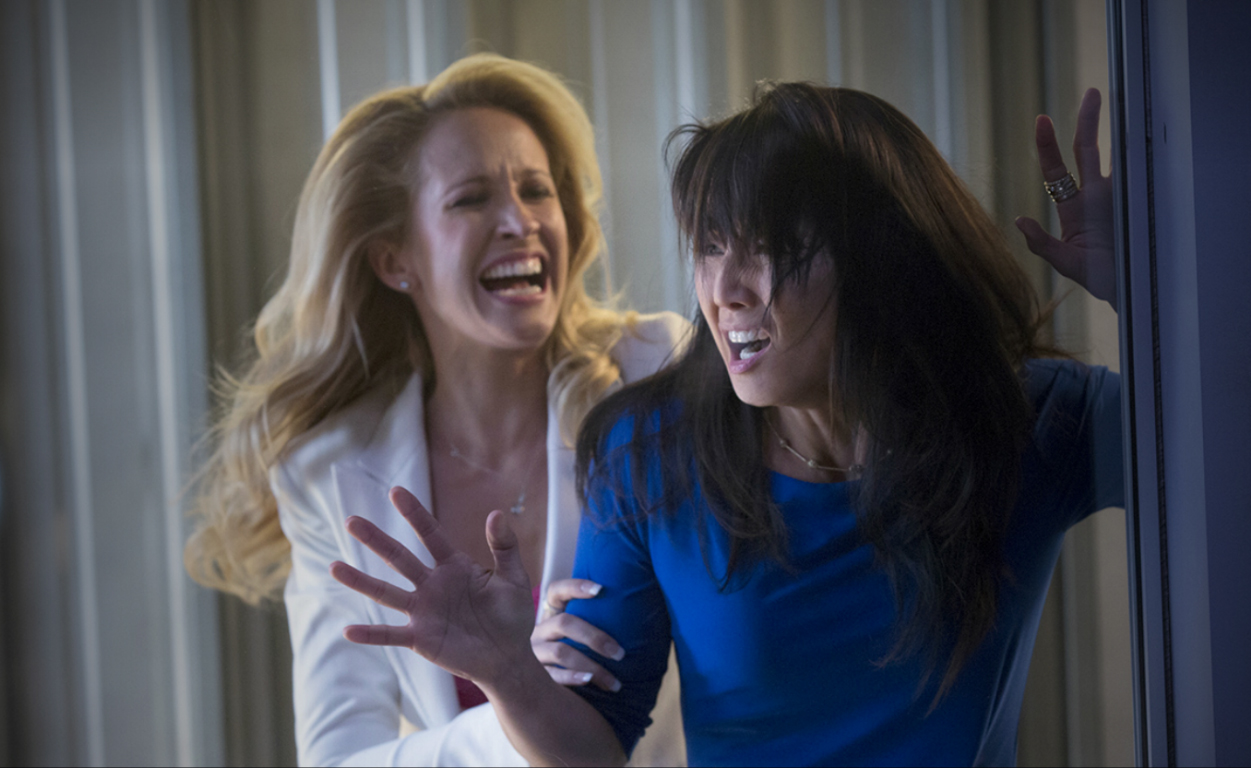 Episode 6.08
"Dead Meat"
Airdate: August 4, 2013
Promotional Photos | Preview | Sneak Peeks | Inside the Episode | Song List | Recap | Podcast
TV Guide Description – added 07.26.13
Jason gets to know Violet in vampire camp; Sarah is desperate to keep Tru Blood flowing; Sookie mulls brokering a deal between Warlow and Bill; Sam's and Nicole's futures depend on Alcide's decision.
Official Synopsis – added 07.24.13
Sookie (Anna Paquin) faces a major dilemma in deciding whether to broker a deal between Warlow (Rob Kazinsky) and Bill (Stephen Moyer). Over in vamp camp, Jason (Ryan Kwanten) gets to know Violet (Karolina Wydra), while Sarah (Anna Camp) goes to extremes to keep Tru Blood flowing. Alcide (Joe Manganiello) makes a decision that will impact the futures of Nicole (Jurnee Smollett-Bell) and Sam (Sam Trammell).
Written by Robin Veith; directed by Michael Lehmann.
Casting Call – added 05.03.13
Producers are casting a Funeral Director for episode 6.08, title unknown. Episode 6.07 is titled "The Funeral", so is there a second service in the works? Or is the funeral from the previous episode a flashback prompted by a character remembering their past as they prepare for a funeral in the present?